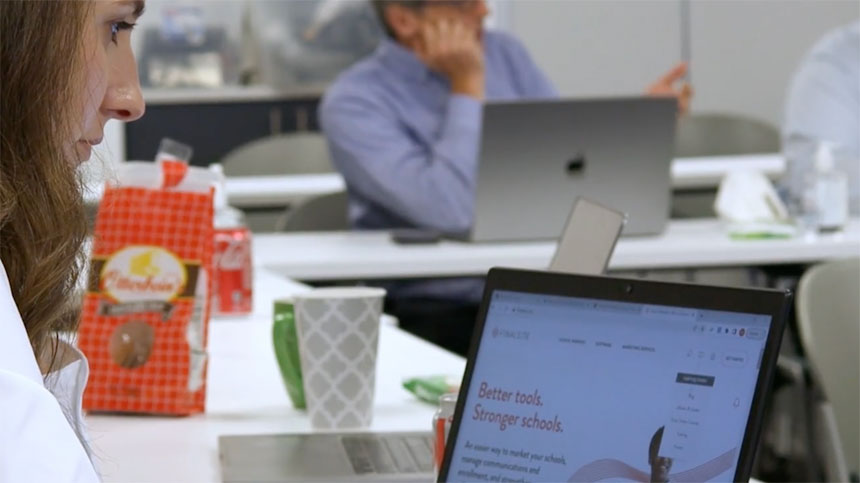 IBL News | New York
EdTech company Anthology announced this week it sold the Blackboard K-12 Community Engagement division ("Blackboard K-12"), which includes Blackboard Web Community Manager, Blackboard Connect, Blackboard Reach, Blackboard Mass Notifications, and the Blackboard Mobile Communications App.
The transaction amount wasn't disclosed.
The buyer was Finalsite, a Glastonbury, Connecticut – based website, marketing, and communications software provider for K–12 schools. After the deal, Finalsite holds a client base of 7,000 schools and districts across 115 countries.
Jon Moser, Finalsite's Founder and CEO, said that "acquisition brings together the brightest minds in K-12 edtech, accelerating transformative improvements in everything from our product development to our customer service."
In May 2022, Anthology sold Blackboard Collaborate to Class Technologies (Class.com) for $210 million. The private equity firms that currently own Anthology, Veritas Capital, and Leeds Equity Partners seem to follow a strategy based on selling assets of the old Blackboard.
In the PR announcement, the company said that the sale of Blackboard K-12 "enables Anthology to continue its accelerated investment in Blackboard Learn Ultra, Anthology Student, and other areas of the business where Anthology can provide significant value to the global education community."