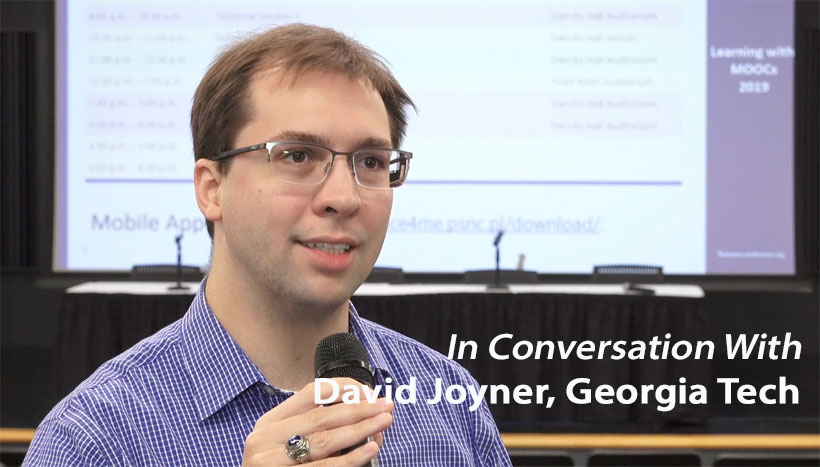 IBL News | New York
"The reason why OMSCS –Georgia Tech's signature Computer Science Master's degree– has worked so well is because faculty bought into the idea and embraced its experimental nature," explained Dr. David Joyner in a revealing interview with IBL News. [Watch it below].
David Joyner, Associate Director of Senior Experience at the Online Master's Science Computer Science and instructor in the program, said that "instructors have the ability to experiment, invent and build things useful for the class".
Joyner teaches online versions of CS6460: Educational Technology, CS6750: Human-Computer Interaction, and CS1301: Introduction to Computing.
This semester, the OMSCS program had 9,000 students; and 2,300 graduates through summer. Another interesting data point is the fact that 75% of students remained in the program.
In the interview, Joyner also commented on the new role of Georgia Tech's AI-agent –formerly known as Jill and now named ATA– based on connecting students to other learners in the same class.  "It's a social TA (Teacher Assistant)."
As a researcher, David Joyner has focused his studies on online education and learning at scale, especially as they intersect with for-credit offerings at the graduate and undergraduate levels.