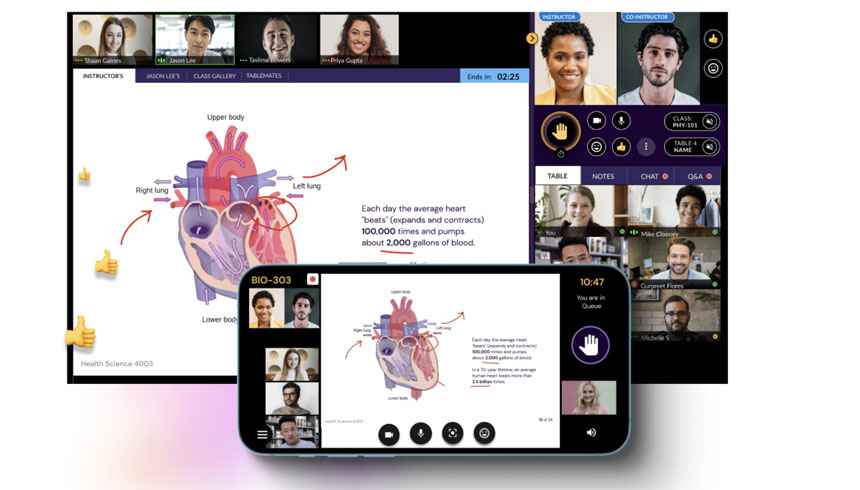 IBL News | New York
San Mateo, California – based Engageli announced this month the launch of version 2.0 of its learning platform.
This release allows instructors to teach directly from a web browser while learners can join a session via a browser or a native iOS app, said Dan Avida, Co-Founder and CEO. Its new reporting identifies students at-risk.
Other capabilities and enhancements include native integration with the whiteboard platform Miro.
Launched in 2020, when the pandemic started, Engageli features virtual tables with students clustered together in smaller groups of up to 10 students each, promoting peer-to-peer learning and discussion. Students also have access to threaded Q&A, notetaking, and chat functionalities so they can interact with their peers and instructors.
Founded in 2020 by Dan Avida, Dr. Serge Plotkin, and Dr. Daphne Koller, Co-Founder of Coursera and Insitro, Engageli has raised over $47 million in funding.
.