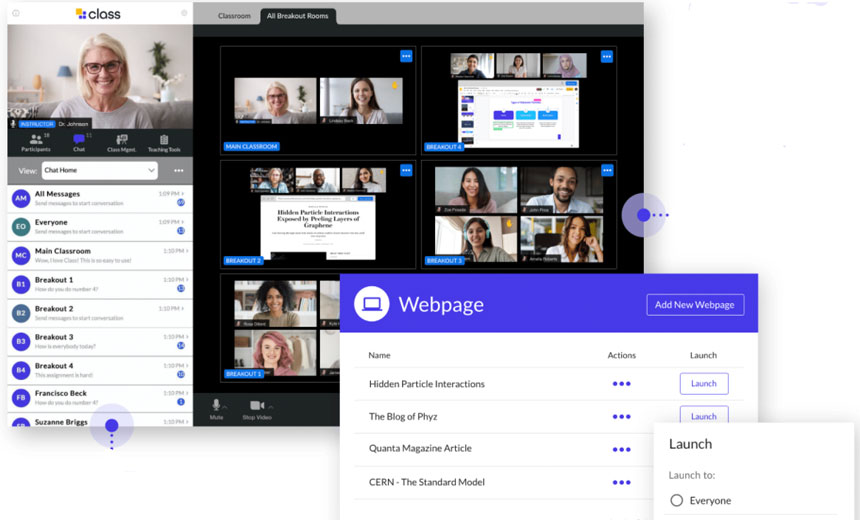 IBL News | New York
Canadian LMS platform D2L Brightspace (Desire to Learn) will integrate within its learning ecosystem the Zoom-based Class.com solution in the first quarter of 2022.
Both companies did the announcement last week, highlighting, "D2L and Class Join Forces to Provide Comprehensive Digital Learning Built on the Zoom Platform." No further transactional details of the deal were released.
Class.com, powered by Washington DC-based Class Technologies Inc, adds teaching functionalities on its Zoom platform. These features include automating attendance, measuring student engagement, quizzes, and polls.
D2L Brightspace already has 1,800 integrations. John Baker, President and CEO of D2L, said that its existing Zoom partnership would extend with the Class.com platform, supporting educators and learners "new ways of engaging in synchronous learning."
Michael Chasen, Founder and CEO of Class, stated: "D2L Brightspace's ability to manage and deliver content such as lectures, videos, assignments and assessments 'on-demand', in conjunction with Class' engaging real-time virtual sessions, allows learners to receive the best learning experience."
"We are excited to see our partners delivering not only closer interoperability between the three platforms, but also a seamless buying experience for our joint clients," said Christy Flis, Head of Global Education at Zoom.