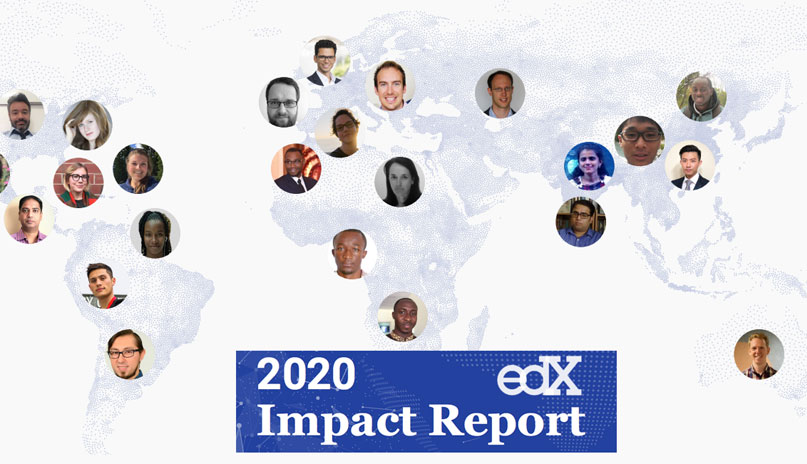 IBL News | New York
In 2020, edX will launch its "MicroBachelors programs, a series of career-relevant, credit-backed undergraduate online courses", the organization announced yesterday on its 2020 Impact Report. "MicroBachelors programs will be transformative for learners unable to attend or afford traditional bachelor's degree programs." 
In the report, edX highlights its belief that higher education will be "modular and stackable". "Our vision for the future of education is built on the stacking of modular credentials, sometimes from different institutions, into new types of degrees and programs that fit the needs of learners where they are, no matter their background."
Anant Agarwal, CEO at edX, expressed this view at a recent interview and conference.
edX's 2020 Impact Report is the result of a discussion started earlier this year by the organization itself. Essentially, it's a 9-page document that explores the milestones accomplished by edX since its foundation in 2012.
Its impact is especially notorious regarding the Open edX open-source tool, which has become the learning-at-scale national platform in France, Israel, Jordan, China, Saudi Arabia, Russia, Portugal, Korea, Thailand, Indonesia, and Switzerland, as well as the preferred choice of 2,400 instances. Overall, there are over 30,000 courses built on Open edX, and 50 million learners taking classes in 46 languages.

The edX.org educational portal is featured as "the Classroom to the World." "By opening the classroom through MOOCs, edX brings the best courses from the best schools to millions of learners around the world."