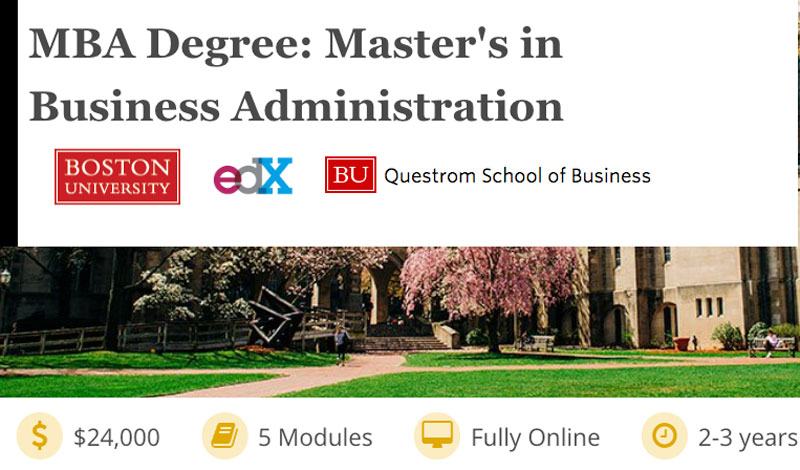 IBL News | New York
edX.org will host its first online MBA, offered at a reduced price of $24,000, from Boston University (BU) Questrom School of Business. Applications will open on August 16 of this year, and classes will begin in fall 2020.
Coursera, edX's competitor, already offers two MBAs: from the University of Illinois at Urbana-Champaign and Macquarie University in Australia.
The BU Questrom MBA program is ranked number 28 in the Top 50 MBA programs according to U.S. News and World Report rankings.
This new Master's degree is the latest degree program on edX.org. It is also a stacked degree with a MicroMasters component.
"The program is designed specifically for online learners who seek to advance their management careers in today's global economy, providing a comprehensive, engaging, and integrated experience centered on the themes that drive business in the 21st century," announced Anant Agarwal, CEO at edX on a blog post.
"We've recognized the transformative potential of edX for some time," said Boston University President Robert A. Brown. "With the online MBA, we're seizing the initiative to offer a major degree for which we believe there is global demand. Higher education must evolve in a fast-changing world. We aim to lead in this evolution."
Boston University (BU) has been an edX partner since 2013.