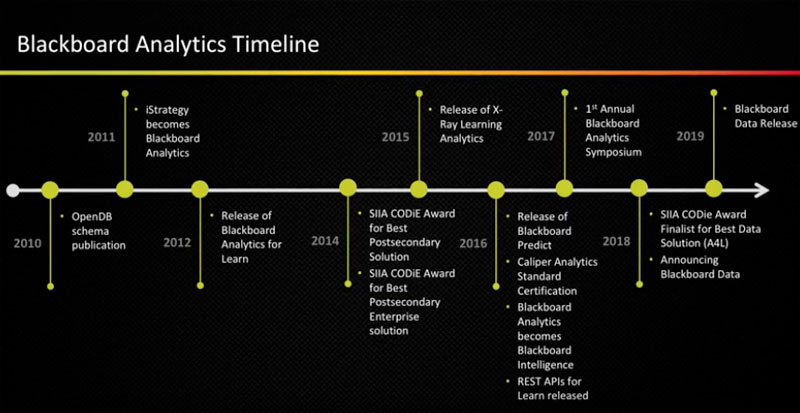 IBL News | New York
Blackboard announced this week, during its BbWorld 2019 annual users conference in Austin, Texas, a release of its data and analytics platform for the end of August.
It will bring together data from Blackboard SaaS products and store it in a cloud warehouse.
Clients will be able to use open standards like LTI Advantage and Caliper.
"Blackboard Data will provide institutions with a single data set with a common structure, as well as the ability to export data for ingestion into existing institutional workflows," said Rachel Scherer, Senior Director of Analytics at Blackboard, in a statement.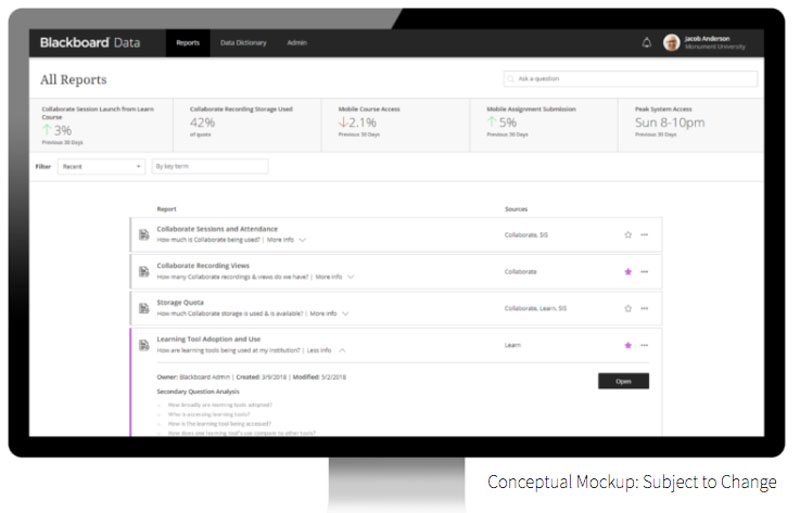 The first release on the Blackboard Data platform, known as the Blackboard Reporting Stack Developer Tier, will provide clients with direct access to data sets through a Snowflake data warehouse integration.
Blackboard Inc said that it worked with over 130 client developers at over 75 institutions to co-develop that platform.
To introduce clients to Blackboard Data, this company has launched the 21 Days of Blackboard Data challenge, encouraging clients to join. Participants will have access to a demo data set with the same user interface as the Developer Tier.

Blackboard's vision was outlined last year during its BbWorld 2018 conference: