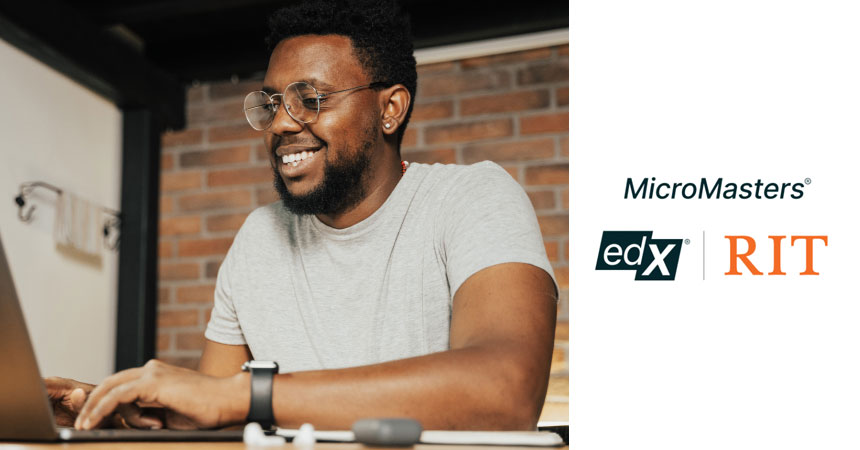 IBL News | New York
Students who successfully complete any of edX.org's 63 MicroMasters programs and meet RIT admissions criteria will be eligible for up to 9 credits toward a Master of Science degree — fully online or on-campus — in Professional Studies at Rochester Institute of Technology (RIT). This new universal credit pathway comes after an agreement between edX and RIT.
"This innovative model increases access to education by creating more choice and flexibility for learners when it comes to earning a master's degree online, unlocking experiences they didn't know were possible," said edX in a statement.
"With RIT, we are once again making it more accessible for learners to get a master's degree that positions them for success in the job market," explained Anant Agarwal, CEO at edX.
"We are thrilled to provide this pathway to a high-value graduate degree more readily available for all who seek and need it," said James C. Hall, Dean of University Studies Division, Executive Director, and Professor of the School of Individualized Study at RIT.
"We work closely with edX to ensure learners have a smooth transition to RIT, and empower them with the opportunity to use their MITx MicroMasters program certificates toward a master's degree in Professional Studies at RIT," stated Professor Krishna Rajagopal, MIT's Dean for Digital Learning.
When MicroMasters programs launched in 2016, we broke the Master's degree into modular pieces for the first time. Now, with @RITOnline, we are once again making it more accessible for learners to get a master's degree that positions them for success. https://t.co/4Jl8zcIuG3

— anant agarwal (@agarwaledu) March 16, 2021