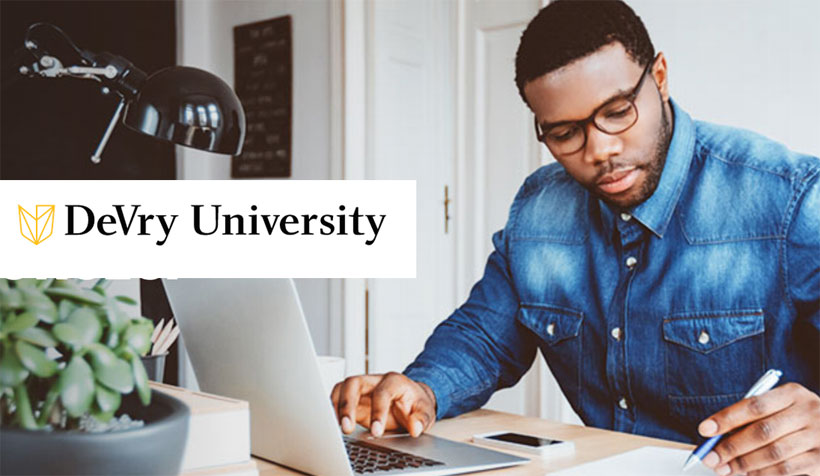 IBL News | New York
DeVry University announced the free release of nine skills-building video series on programming with Python, data analytics, and IoT fundamentals, machine learning, and Excel, among other in-demand subjects.
DeVry University said that this self-paced video library is unique for three reasons: "Topics reflect LinkedIn's list of most in-demand skills; are taught by all women professors, and provide an on-ramp to understand the technology of the future for everyone."
The initial set of videos in DeVry's Skill-Building Video Library include:
"There is an opportunity for millions of Americans to upskill and reskill to meet the gap in in-demand jobs while securing themselves durable careers," said Natalie Waksmanski-Krynski, Ph.D., Professor and Faculty Chair in the College of Engineering and Information Sciences at DeVry University.
"We are seeing a shift in the market, particularly as America emerges from the impact of COVID-19. Students and employers are seeking educational opportunities that provide a skills-based pathway to advancing their career trajectories," said Shantanu Bose, Ph.D., Provost and Chief Academic Officer at DeVry University.
"This complementary video series is just one of many initiatives on the horizon for DeVry University in affording America's workforce access to the skills they need to keep pace with changes in the market and to help remain durable throughout their careers," he added.
DeVry said that new videos will be added in the coming weeks.
It is estimated that 36 million jobs are at high risk from automation by 2030, with an additional 52 million jobs at medium risk.