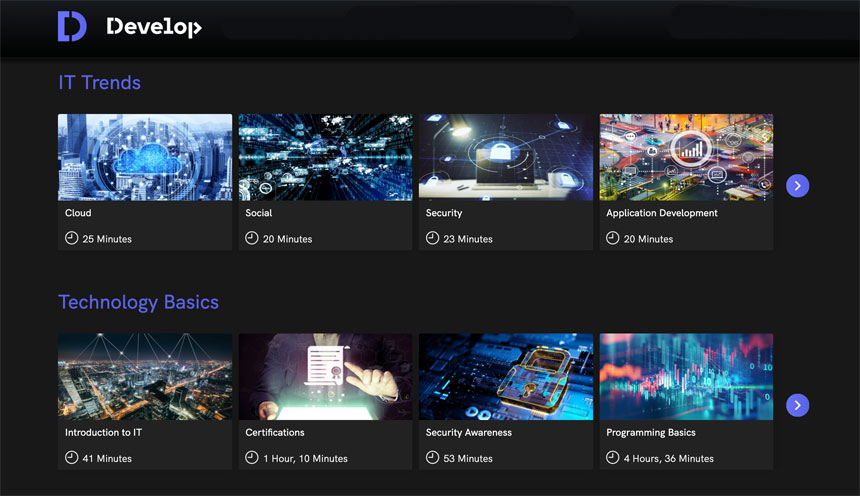 IBL News | New York
Online learning platform Develop.com started offering this week a free month of unlimited access to hundreds of career-focused courses, including expert-led classes.
The free offering includes completion certificates for every course.
Develop currently has currently three custom-built subscriptions, starting at $9.99/month: Foundation, Data Academy, and Cybersecurity. Topics include project management, software development, cybersecurity, and cloud technologies.
"Our high-quality courses are the best way for professionals looking to grow their careers to gain skills and experience to stand out," said Kevin Pawsey, CEO at Develop.
Boston-based Develop.com competes with Pluralsight.com by providing on-demand, subscription courses for IT and business professionals.
The platform is built on an Open edX ecosystem developed by the New York-based IBL Education learning software company.