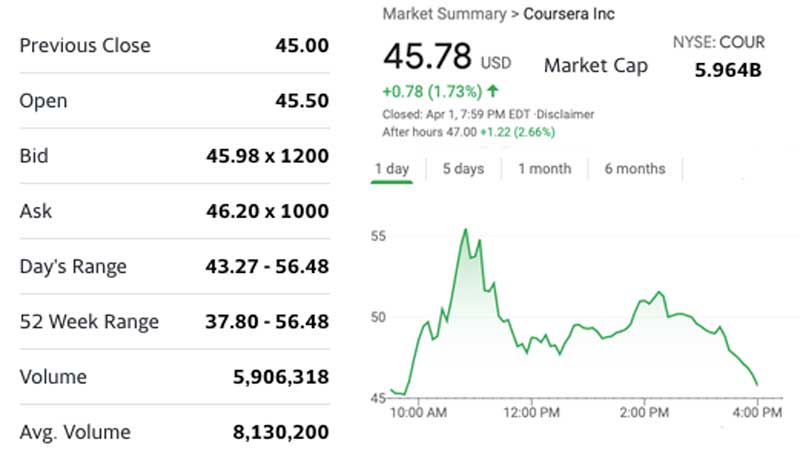 IBL News | New York
Coursera (NYSE: COUR) ended up its successful debut in Wall Street with a small gain of 1.73%, closing at $45.78 a share, it hit a high of $56.48 at 11:00 am.
On Wednesday, the stock rallied 36%, until $45, giving the company a whopping valuation of $5.9 billion.
On Tuesday, the IPO priced Coursera's shares at $33, allowing the educational company to raise nearly $520 million.
The CEO at Coursera, Jeff Maggioncalda, predicted yesterday at Yahoo Finance that the stock price would stay even after the pandemic winds down.
He said: "The world needs more access to high-quality learning. There will be a new normal that emerges. We don't know what that will look like either in terms of how we work remotely versus in an office and how we will learn online and also on campus. But it's pretty clear that the world will never be the same again and that online learning will be a big part of it."
"So we really think about the long term, all the structural reasons why people will need to learn continuously through their lives to learn new skills as the world goes more digital," he added.