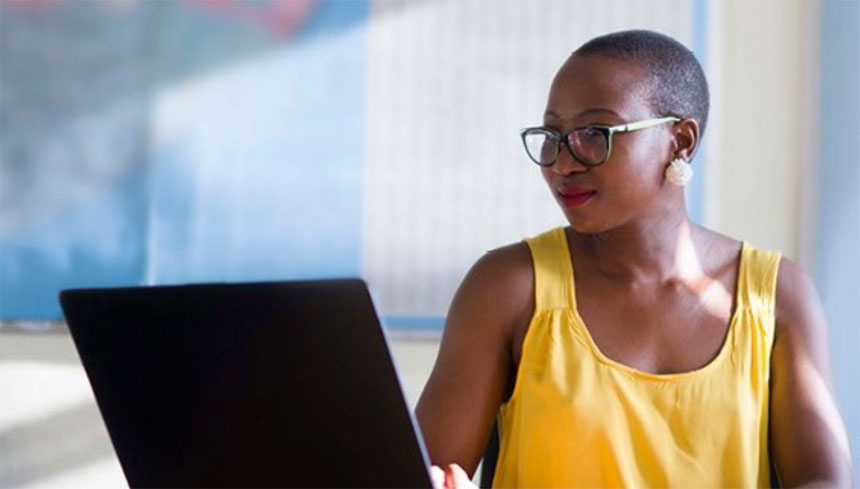 IBL News | New York
Coursera.org (NYSE: COUR) reduced its annual losses and generated more revenue during the second quarter of 2022, as shown in the financial results for its second quarter ended June 30, 2022, disclosed yesterday.
Specifically, the net loss was $49.3 million or 39.5% of revenue, compared to $46.4 million or 45.4% of revenue a year ago.
The total revenue was $124.8 million, up 22% from $102.1 million a year ago. This increase of 22%, along with the overall improvement, was fueled by the strong demand for entry-level professional certificates and the enterprise offerings.
"We continue to see strong demand from businesses, governments, and academic institutions looking to deliver the in-demand skills and industry-recognized credentials required to enter digital jobs," said Coursera CEO Jeff Maggioncalda.
"Our second-quarter results reflect strong demand for our entry-level Professional Certificates and sustained revenue growth across our Enterprise segment," said Ken Hahn, Coursera's CFO.
These are the operating highlights per segment offered by the Mountain View, California-based company:
Consumer revenue for the second quarter was $69.7 million, up 12% from a year ago on increased demand for our expanding portfolio of entry-level Professional Certificates. The company added 5 million new registered learners during the quarter for a total of 107 million.
Enterprise revenue for the second quarter was $43.7 million, up 55% from a year ago on sustained momentum across business, government, and campus customers. The total number of Paid Enterprise Customers increased to 958, up 64% from a year ago.
Degrees revenue for the second quarter was $11.4 million, down 4% from a year ago on lower-than-anticipated student enrollments. The total number of Degrees Students reached 17,460, up 19% from a year ago.
Content, Customer, and Platform Highlights
Content and Credentials:

Expanded Meta partnership with 5 new entry-level Professional Certificates.
Announced 3 new degree programs, including a partnership with Northeastern University and Mayo Clinic to offer the first university and industry collaborative degree on Coursera with the Master in Management: Digital Transformation in Healthcare.
Added 15 new educator partners to the platform, including 4 top-ranked Indian universities and industry leaders like Accenture, ADP, Campus BBVA, Coinbase, Genentech, Goodwill, Hero Mindmine, HR Certification Institute (HRCI), PwC India, SAP, and Tally Education.

Enterprise Customers:

Coursera for Business won new and expanded partnerships with customers across the globe, including Procter & Gamble (U.S.), PwC (India), Arcos Dorados (Latin America), Petrobras (Brazil), and Boubyan Bank (Kuwait).
Coursera for Government launched or deepened initiatives with the Prime Minister of Guyana and the Department of Public Affairs (Guyana), the Queensland AI Hub (Australia), and the National Transformation Initiative (Barbados).
Coursera for Campus saw strong momentum in the Americas, including a system-wide for-credit initiative with Louisiana Tech and the University of Louisiana System, as well as a curriculum integration effort across 30 academic programs at Universidad del Valle de México (UVM).

Learning Platform:

Launched Career Academy for institutions, a career training academy to deliver skills and industry credentials for a high-demand, entry-level digital job.
Introduced Clips for Coursera for Business customers, delivering short, actionable content on job-relevant topics, with easily accessible 5- to 10-minute videos and lessons surfaced within the context of longer courses for a clear path to deeper skills development.
Announced several new learner personalization features to motivate and support learners, including personalized schedules, data-driven deadlines, in-course coaching, and AI-powered nudges.
Regarding the projections for the year, the company provides the following financial outlook:
Third quarter 2022:

Revenue in the range of $126 to $130 million
Adjusted EBITDA in the range of $(10.5) to $(13.5) million

Full year 2022:

Revenue in the range of $509 to $515 million
Adjusted EBITDA in the range of $(42.5) to $(48.5) million