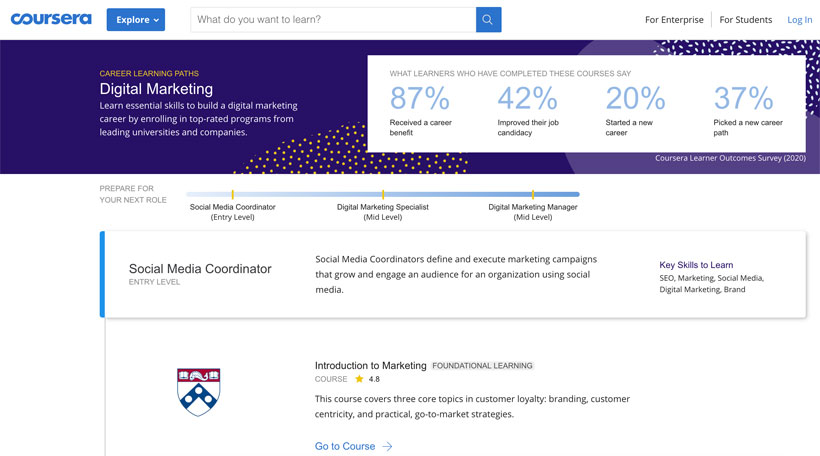 IBL News | New York
Coursera.org announced that its Guided Projects product attracted over a million enrollments since launching in April.
Currently, there are 380 Guided Projects, which offers skill-based hands-on learning experiences based on Ryme.com, an underlying platform acquired last year. In a split-screen video, the workspace appears on the left side of the screen while an instructor provides step-by-step guidance on the right.
The learning company plans to reach 1,000 by the end of the year. Organizations can create their own projects using Coursera's authoring tools. [See an example below].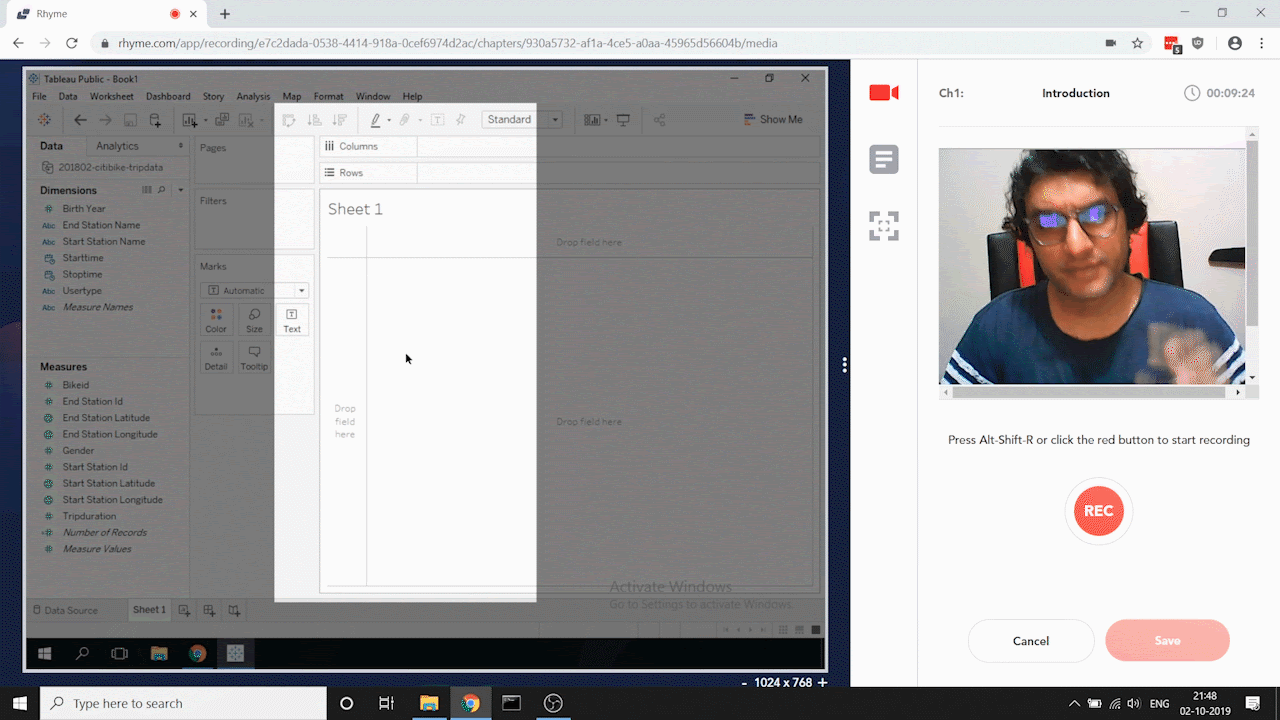 The second announcement of Coursera last week was the launch of Career Learning Paths, a free online resource that shows learners curated content, along with progression and details on the skills.
To date, Coursera has added six fields on Career Learning Paths: Digital Marketing, Agile Project Management, Network Engineering, Data Engineering, Design, and Data Science.
The last announcement was Live2Coursera, which enables instructors to teach live classes and integrate Zoom recordings into their courses.
Coursera has 68 million learners and over 200 university partners.