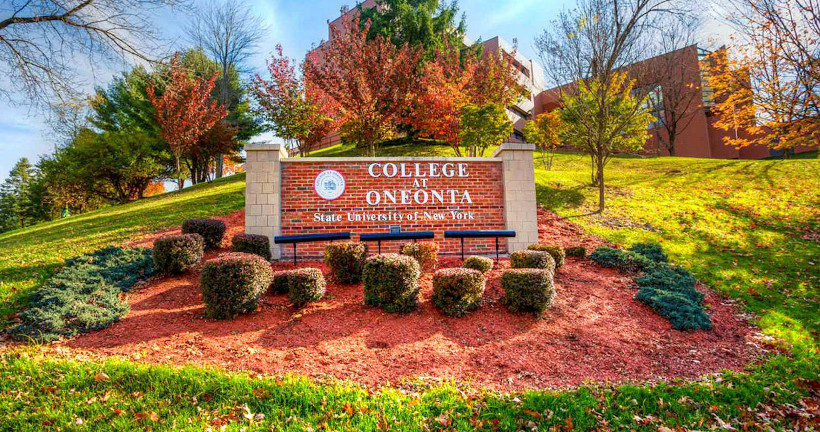 IBL News | New York
The SUNY's campus in New York's upstate Oneonta will be closed for at least two weeks after more than 100 people tested positive for COVID-19.
The Oneonta site, 165 miles north of New York City, is one of 64 campuses run by the State University of New York (SUNY).
After several large parties at Oneonta, many showed symptoms and local officials pushed to test the 3,000 students and teachers. An alarming 3%, 103 in total, tested positive. Five students were suspended, along with three student organizations, which were not identified.
SUNY Chancellor, Jim Malatras, told reporters on Sunday: "We're going to be tough on those students not because we want to ruin their fun, but this is a different time."
On August 27th, New York's Governor Andrew Cuomo had announced that he would close public and private colleges for two weeks if 100 kids or more were found infected. "But if the students act irresponsibly, or the precautions are not in place, then the virus will spread, and then more dramatic action is going to have to be taken," he warned.
As of Sunday, 429 were hospitalized with the virus across New York state, the lowest figure since March.
COVID-19 cases rose in other colleges across the country, too.
Over 1,000 students tested positive at the University of Alabama, while 500 cases were reported among students at the University of Iowa. Missouri State University has seen 383 confirmed cases of COVID-19 in the last seven days. The universities of Northern Iowa and Iowa State also reported tons of positives.
Inside Higher Ed released yesterday a map and database tracking changes in colleges' plans for reopening this fall.