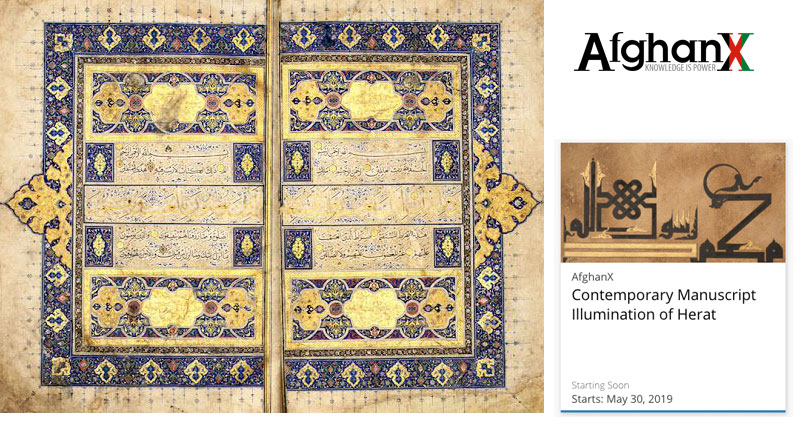 EdX-style education will now reach Afghanistanis.
Six universities have joined efforts to scale higher education and deliver quality courses for learners throughout Afghanistan.
These institutions, managed by the Central e-Learning committee of the Ministry of Higher Education, have created AfghanX, an initiative which has just joined the edX Consortium.
The Ministry of Education's goal is to incorporate digital technologies into teaching, learning and research and ultimately increase the employability of Afghan men and women in the workplace.
The first offering from AfghanX is Contemporary Manuscript Illumination of Herat, a 6-week course on edX.org, designed to teach learners various ways to create an illuminated manuscript. This practice is considered a national art in Afghanistan and is used primarily for religious, scholarly and historical manuscripts.
This class is currently open for enrollment and starts on May 29.