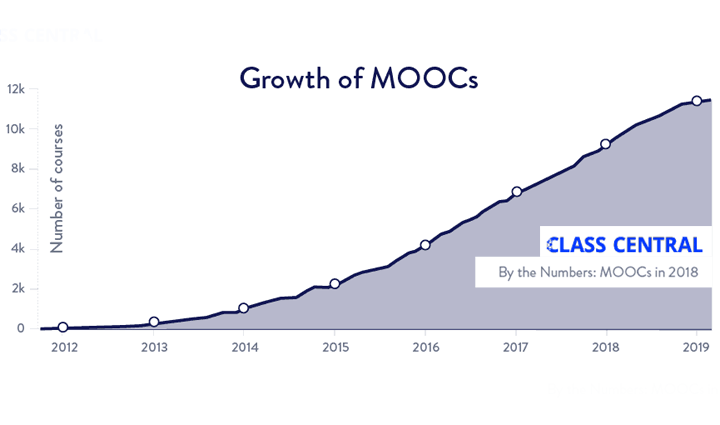 Top MOOC platforms significantly increased their revenues in 2018, after adding new paid models and experiencing an increase in users.
According to Forbes, Coursera's revenuefor 2018 is $140, up from $100 million in 2017.  Udacity's revenue will grow by 25 % to $90 million, and edX will be at around $60 million — a smaller increase.
In terms of users, Coursera leads with 37 million, followed by edX (18 million), XuetangX (14 million), Udacity (10 million) and FutureLearn (8.7 million).
Class-Central estimated that 900 universities launched 2000 new courses to the list this year. [See the graphic above] The total number of online degreesis 47, up from around 15 in 2017.
One of the most successful cases has been Coursera for Business, which grew300% and increased its portfolio to over 1,500 customers globally.