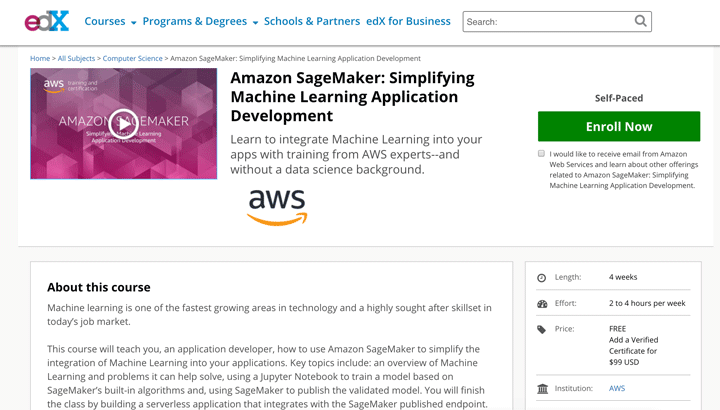 AWS has just launched an intermediate-level course on edX.org about how to use Amazon SageMaker to simplify the integration of Machine Learning into your applications.
Built by AWS experts, Amazon SageMaker: Simplifying Machine Learning Application Development is intended for application developers with no data science expertise who are upskilling in machine learning and AI.
The course is part of the AWS Developer Professional Series.
Machine Learning engineer is the #1 emerging job, with an annual growth of 10%, beating data scientists, sales development and customer success managers.  
TechRepublic is ranking machine learning as the top Artificial Intelligence skill. Meanwhile, Gartner said that AI is expected to create 2.3 million jobs by 2020, replacing the 1.8 millions it will eliminate.