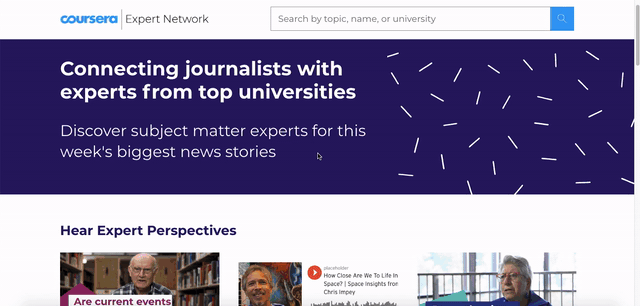 IBL News | New York
Coursera announced an initiative called Expert Network, which will allow media reporters to access to a set 250+ top instructors from affiliated universities.
"Academic experts bring a sense of balance and rigor that elevates the quality of news, trends, and debates," Arunav Sinha, Head of Global Communications at Coursera, wrote in a blog post.
"These experts can speak to a range of topics, from timely political issues, technology trends, social debates, financial news, and current health issues to evergreen topics, like happiness and personal development."

These are some of the experts classified by topics and courses:
This media solution for journalists might generate free PR coverage for Coursera's classes and their 170+ universities.