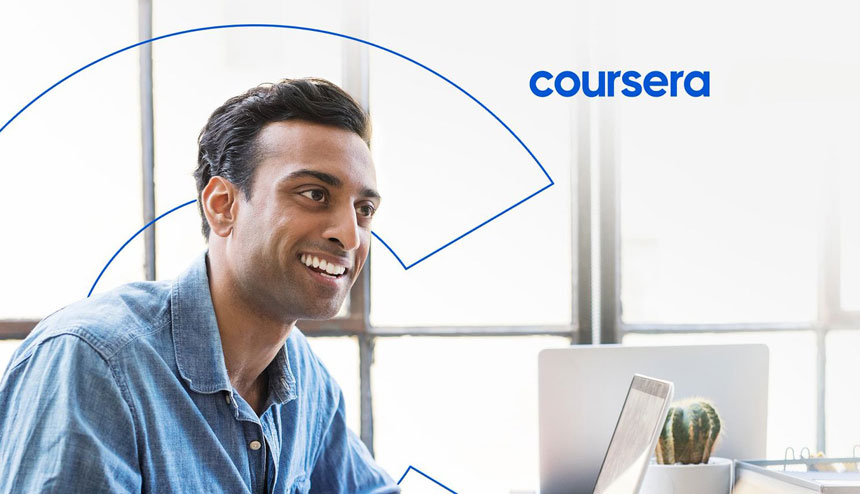 IBL News | New York
Coursera, Inc. (NYSE: COUR) announced this month a new set of tech features, tools, and learning initiatives.
Shravan Goli, Chief Product Officer at Coursera, listed on a blog post the following innovations, which will be launched this quarter:
Personalized Schedules. Learners will be able to personalize their schedules in a course to automatically receive personalized course deadlines and goals.
Data-Driven Deadlines. Students will receive deadlines within a course calculated based on how long it took to finish the item. 

Schedule Nudges. Learners get notified whether they are on track, ahead, or behind in their course with actionable next steps to keep them progressing efficiently.
Lecture Summaries. Learners will see Machine-Learning generated summaries of key lecture videos. This will allow them to review prior course material, gain a quick understanding of a topic, and progress faster through a course.
Adobe Guided Projects. Learners will be able to work with Adobe software to gain hands-on skills, build a portfolio, and prepare for a UX/Design role. Each learner who completes an Adobe Guided Project will receive a complimentary month of access to Adobe Creative Cloud.
File Downloads from Labs to work locally and enhancements on auto-grading and auto-submission.
Another remarkable innovation for educators is the possibility of migrating their existing content on edX and Open edX to their courses on Coursera via a new self-serve edX content ingestion tool. "Through this tool, university partner Dartmouth seamlessly moved 30+ courses to Coursera with minimal work for its program staff," explained Shravan Goli.
Also in May, Coursera announced Career Academy intended for entry-level job-skills training.
Recent platform innovations included:
• LevelSets. A tool to help employees determine their proficiency in key skills and identify areas to focus on moving forward.
Currently, there are 60+ new LevelSet assessments across Data Science, Technology, Marketing, and Finance to assess learner skills proficiency to establish a baseline and personalize content recommendations.
• SkillSets. It provides content recommendations powered by data from millions of learners, choosing from a variety of skills and setting proficiency targets to establish measurable learning goals.