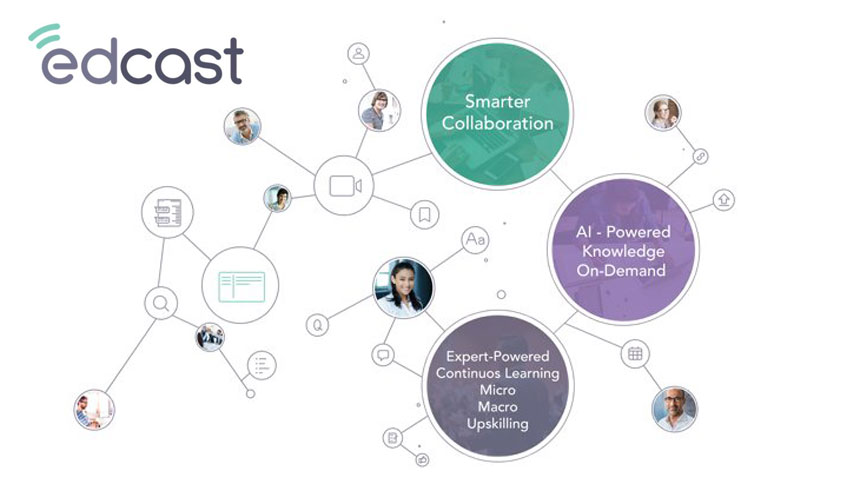 IBL News | New York
Cornerstone OnDemand announced this month the acquisition of EdCast, a learning platform featuring a skills engine and a content marketplace that uses Open edX as part of its software stack. The transaction terms — expected to close in Q2 2022 — were not disclosed.
To date, EdCast raised $107.3 million in funding over eight rounds and 21 investors. EdCast has a post-money valuation in the range of $100M to $500M as of Dec 12, 2019, according to PrivCo.
Analyst Josh Bersin wrote that EdCast was around a $40 million company, growing 80% per year.
Himanshu Palsule, CEO of Cornerstone, said that his company and EdCast have "the potential to deliver a next-generation learning and talent infrastructure."
He added that this acquisition is a strong fit with Cornerstone's strategy to transform the learning software market.
"Today's fragmented HR technology landscape is ripe for reinvention as organizations seek new ways to unify people and business in areas most critical to growth — workforce engagement, talent retention, skills transformation, and career mobility," he explained.
Acquired last year by Clearlake Capital Group for $5.2 Billion, Cornerstone has 6,000 corporate customers and 75 million users.
This Santa Monica, California-based company competes with enterprise learning and talent management platforms such as Degreed, Microsoft Viva Learning, Workday, SAP SuccessFactors, Oracle HCM, Intrepid, and NovoEd. In the area of training-oriented platforms, it competes with Docebo, Valamis, 360Learning, Totara, Absorb, and Learn Upon, Saba, Fuel50, and Gloat, among others.
EdCast was founded by entrepreneur Karl Mehta in 2014 as an Open edX provider. Later, it evolved into a learning experience platform (LXP), competing primarily with Degreed.
.