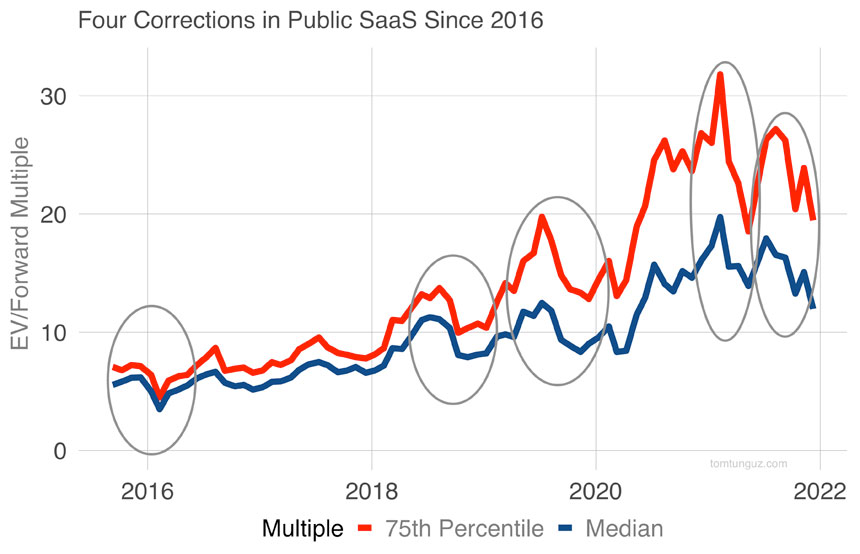 IBL News | New York
Falling stocks are provoking a huge correction — over 10% — in the value of SaaS companies, many of them in the EdTech area. Instructure/Canvas LMS and Duolingo are notorious examples of this crash.
"Since 2016, public software has witnessed four corrections, and today we're in the midst of the fifth," said Tomasz Tunguz, Venture Capitalist at Redpoint.
These corrections have reduced valuations by between 30% and 60%. However, cloud companies' fast growth has pushed valuations higher since 2014.
The 75th percentile multiple has appreciated 25% annually since 2016, and the median has increased by approximately 20%.
"These undulations are short-lived; the market recorded new highs often within four to six quarters after the nadir," he wrote.
Some analysts like Jim Cramer are forecasting a rebound.
.