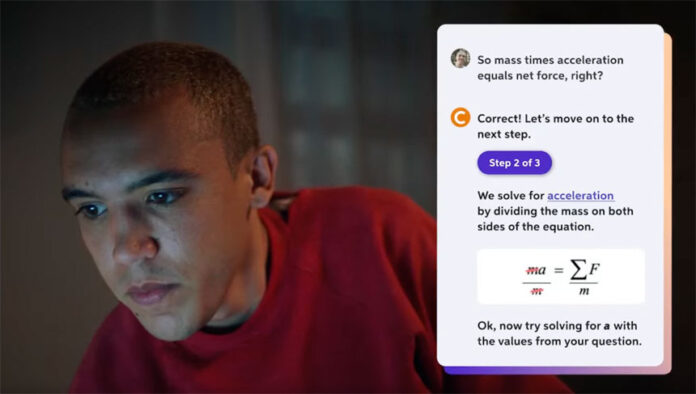 IBL News | New York
The learning platform Chegg (NYSE: CHGG) announced the launch of CheggMate, an AI conversational study companion built with OpenAI's GPT-4, in May 2023.
The Santa Clara, California – based company explained that CheggMate will deliver personalized learning pathways, tailor-made quizzes and tests, and help guide for each student's journey.
Students will be able to input a written text, photo, math query, or diagram in order to get answers, drill down into concepts they don't understand, or master subjects.
"CheggMate will enable students to have an instantaneous AI conversation that is personalized to their learning style and needs, supported by our substantial proven and reliable content library," said Dan Rosensweig, CEO & President of Chegg, Inc.
"We believe AI has the potential to provide tailored learning experiences to everyone and improve the way people around the world learn," said Sam Altman, CEO of OpenAI. "We are very excited to work with Chegg, given their history as the leading student-first learning platform."
"Chegg understands learners like no one else. We are building generative AI into our powerful and proprietary learning tools to support students' active engagement in their learning process," said Nina Huntemann, Ph.D, Chief Academic Officer of Chegg Inc.
Chegg's personalized AI companion will offer the ability for students to pick up exactly where they left off or begin new learning interactions at any time, according to the company.
The company plans to open a limited access of CheggMate in May 2023.