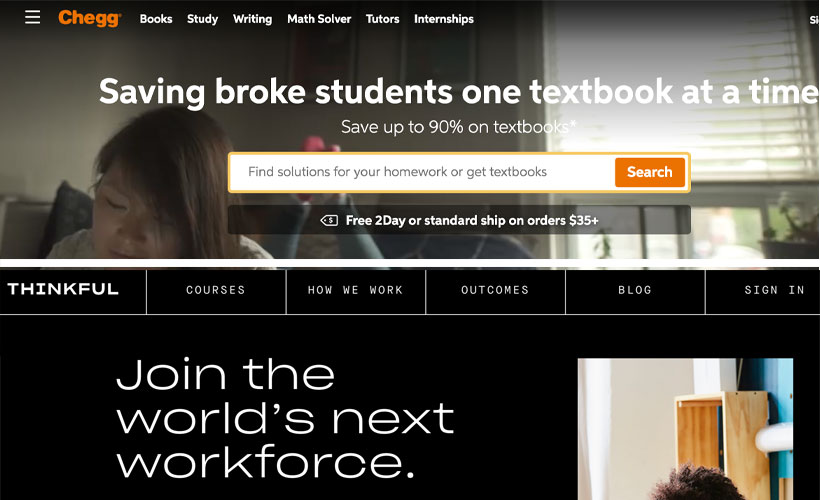 IBL News | New York
Edtech company Chegg Inc. (NYSE: CHGG), announced yesterday the acquisition of the online coding school Thinkful, for $80 million in cash, with potential additional payments of up to $20 million, according to a statement.
The purchase, which was approved by the boards of directors of both companies, is expected to be closed early in the fourth quarter of 2019.
"With the anticipated addition of Thinkful to our platform, Chegg will continue to expand our offerings and make it easier for students to accelerate their path from learning to earning," said Dan Rosensweig, CEO of Santa Clara, California-based Chegg.
Founded in 2012 by Darrell Silver and Daniel Friedman, Brooklyn-based Thinkful seeks to make its programs broadly available by offering content at low costs and with a variety of payment options, including income share agreements.
Thinkful claims that its average customer is 30 years-old, two-thirds of its customers work while in their classes, and half do not have a college degree. Also, it says that 85% of Thinkful graduates get jobs in their field of study within six months of graduating their program.
For Chegg, this latest acquisition will expand its direct-to-student learning platform and add more technology career courses.
Chegg had been holding onto $1.1 billion in cash, according to edSurge. Last year, it bought WriteLab for $15 million in cash.