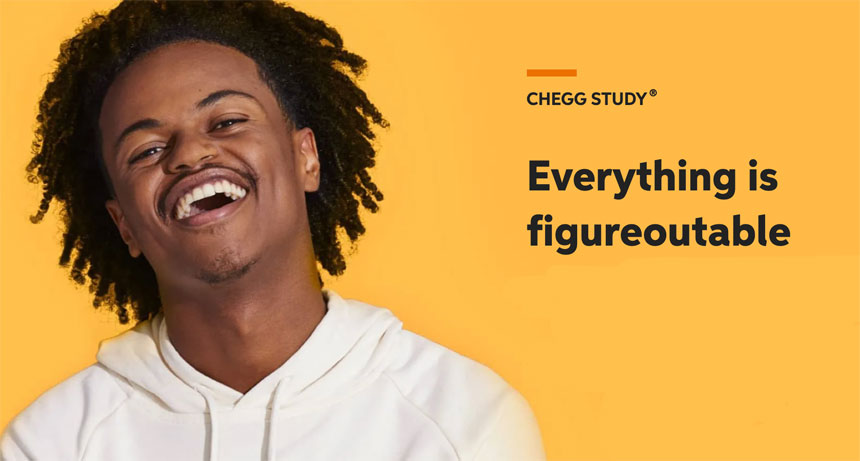 IBL News | New York
Chegg Inc (NYSE: CHGG), a Santa Clara, California–based EdTech company with a market capitalization of 11 billion, was sued by publishing giant Pearson Monday for alleged copyright infringement.
The complaint, filed Monday in the District Court of New Jersey, came only a few months after a partnership between the two companies ended, under the new leadership of Andy Bird, the CEO of Pearson.
In addition, the move takes place when Pearson Plc is launching a subscription service for U.S. students to its 1,500 textbook titles for a monthly fee of $14.99, according to Financial Times.
Pearson alleges that Chegg has violated its rights on a "massive scale" by reproducing hundred of thousands of questions from Pearson textbooks and selling them with answers as part of a $14.95 homework help subscription service for students (Chegg Study). 

"Those answers are derived from and often copied directly from Pearson's end of chapter questions themselves," a press release from Pearson said.
Pearson's complaint lists 150 of its textbooks "copied or paraphrased from the original question." For example, Chegg Study lists more than 700 answers for questions from Campbell Biology, a popular biology textbook.
Chegg began in 2005 as a textbook rental service but now draws its main revenue from subscription services around homework answers. During the pandemic, Chegg's revenue rose above 60% to $644 million. Now Chegg has a market valuation higher than Pearson with its 177-years of history.
Chegg has been criticized by educators who argue that it's a service that enables widespread cheating by offering a massive library with answers.
The Californian company was licensed to publish materials by Pearson, but since June 1, its right to display content expired, according to the British giant.
Chegg said it is in "full compliance with copyright law" and will "fight Pearson's allegations vigorously."