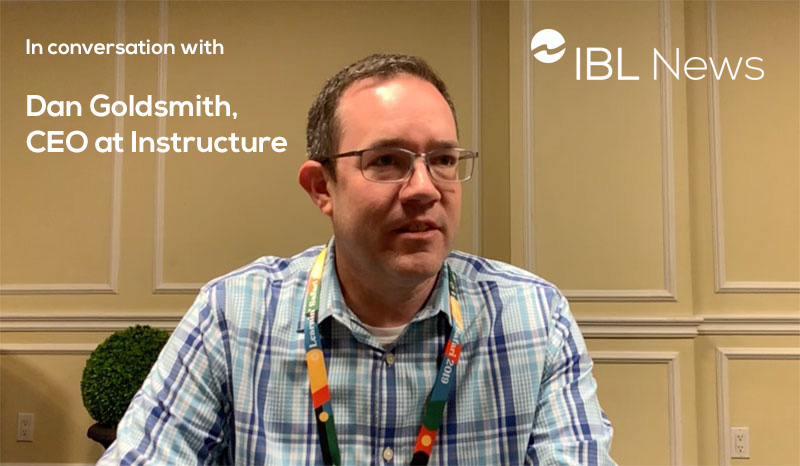 Mikel Amigot | IBL News (Long Beach, CA)
Instructure's CEO Dan Goldsmith said that learning data accumulated on its Canvas platform, with 30 million learners, "is owned by the student and institutions, and it should always stay that way".
Mr. Goldsmith made this claim at a conversation with a selected group of journalists and analysts (IBL News, among them) yesterday in Long Beach, CA, during the Canvas LMS annual conference.
The controversy around the usage of data started when Instructure disclosed the existence of DIG, a data analytics, predictive and AI-based internally developed project. "There is a lot of potential to use data and information to benefit education. It is important to open this conversation".
Instructure, however, doesn't have a launch date. "We don't want to make mistakes with DIG, and we don't want to be constrained with a timeline," he added.
On the adaptive and personalized topic, Dan Goldsmith claimed that "it is inevitable as an educational community to figure out ways to use personalized learning."
Asked about its strategy now that Canvas LMS is recognized in the industry as the market leader in North America, he said: "Our benchmark is the 1.5 billion students there are in the world". "If we are constantly looking at our competitors we will lose many opportunities for innovation".
Regarding competitors, "I have a good conversation with them. I talk to CEOs, and have a good relation. At the end of the day, we have a common mission."
Based in Salt Lake City, Utah, and with a staff of 1,200 employees, this publicly traded company is not profitable yet, although "we are a financially stable organization". "We are in a good position to make an impact".
Regarding its software developments, Mr. Goldsmith highlighted that "there are 250 applications built on top on Canvas by our customers". "We are not the only channel for innovation".
He also stressed that "we will continue to maintain our commitment toward open source. We have a very thriving community that we support".
See the video below exclusively shot by IBL News.