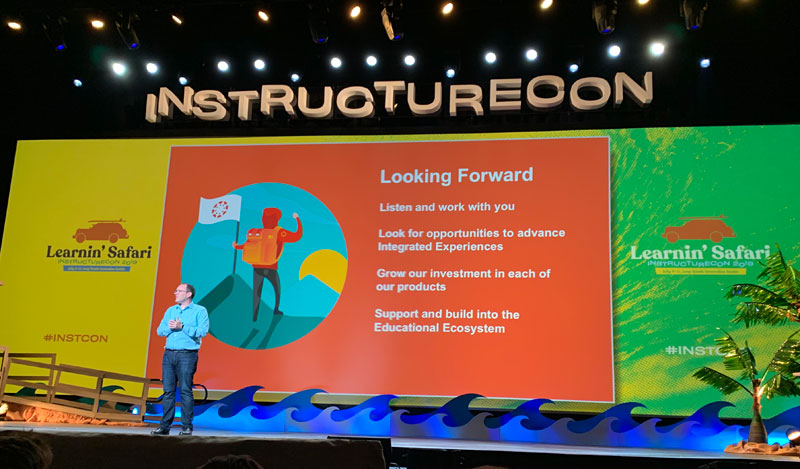 Mikel Amigot | IBL News (Long Beach, CA)
Canvas continued to expand its lead as the most adopted LMS in North America until reaching 30 million users, according to the data provided by its CEO Dan Goldsmith yesterday during its opening keynote at the annual Instructure partners' conference, which is taking place this week in Long Beach, CA.
In the last years, Canvas reported the "more than 20 million users" number, but this year it changed into "more than 30 million users".
Dan Goldsmith talked about Instructure's future plans and elaborated about its new three partners, AWS Educate, Microsoft and Nexus Edge. "Our mission is to help people grow from the first of school and last day of work", he said.
Another interesting piece from Instructure's CEO's statement referred to the fact that "institutions are under increased pressure to prove their effectiveness with students".
This year's conference has attracted a record number of 3,000 attendees and 72 vendors.
Selected slides of the keynote: