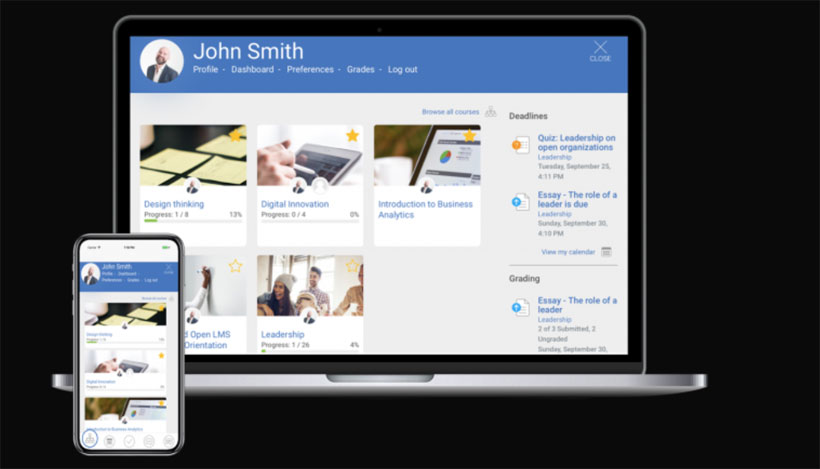 IBL News | New York
Blackboard Inc. announced this week the sale of its Open LMS, a Moodle-based platform formerly known as Moodlerooms.
The buyer is a London-based corporate education company Learning Technologies Group (LTG) for $31.7 million. The deal is expected to close during the second quarter.
"The transaction enables Blackboard to further simplify its business and accelerate momentum in helping clients move to its Software as a Service (SaaS) deployment of Learn and Ultra," said Bill Ballhaus, CEO at Blackboard.
As a part of the agreement, Blackboard will continue to provide its products to Open LMS clients. In addition, Blackboard's current Chief Learning and Innovation Officer, Phillip Miller, will depart this company to lead the Open LMS business at LTG.
"This transaction will provide new opportunities for Blackboard to sell its products, and at the same time will enable Open LMS to focus on expanding within the Moodle community," said Miller.
The move comes as Canvas LMS overtook Blackboard in its share of the North American market with 35% and 31%, respectively, of student enrollments. D2L's Brightspace follows at 14%, while Moodle has a 12% share.
Blackboard's sale of Open LMS showed its difficult relation with Moodle and overall the open-source community.
Moodle founder and CEO, Martin Dougiamas, revealed on a tweet that "BB (Blackboard) never supported Moodle well, don't answer calls, never contribute to community efforts, they just exploit our code and try to convert folks". "I am sorry for their clients being tossed around like meat on a barbecue!"
Pfft. BS from BB…

BB never managed this well, never supported Moodle well, don't answer calls, never contribute to community efforts, they just exploit our code and try to convert folks

I am sorry for their clients being tossed around like meat on a barbecue!

Call us! ?? https://t.co/xyxVFC2wfQ

— ? Martin Dougiamas (@moodler) March 10, 2020