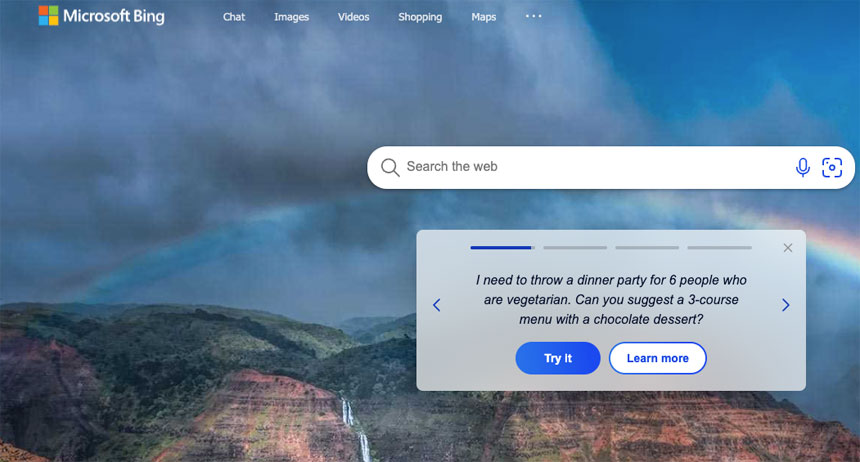 IBL News | New York
Microsoft crossed 100 million daily active users of Bing, a third being new users, according to the company's data.
"This is a surprisingly notable figure, and yet we are fully aware we remain a small, low, single-digit share player," said a Microsoft executive, Yusuf Mehdi, in a blog post. "That said, it feels good to be at the dance!"
The software giant attributes the increase to its "reinvention and of the unique value proposition of combining Search + Answers + Chat + Creation in one experience."
"It's been an amazing 30 days, and the team is energized to continue to iterate and improve Bing and Edge to deliver the next generation of search and what we hope becomes your trusted copilot for the web."
Roughly one-third of users are using Chat daily. On average, there are three chats per session. Around 15 percent of Chat sessions are people using Bing to generate new content.