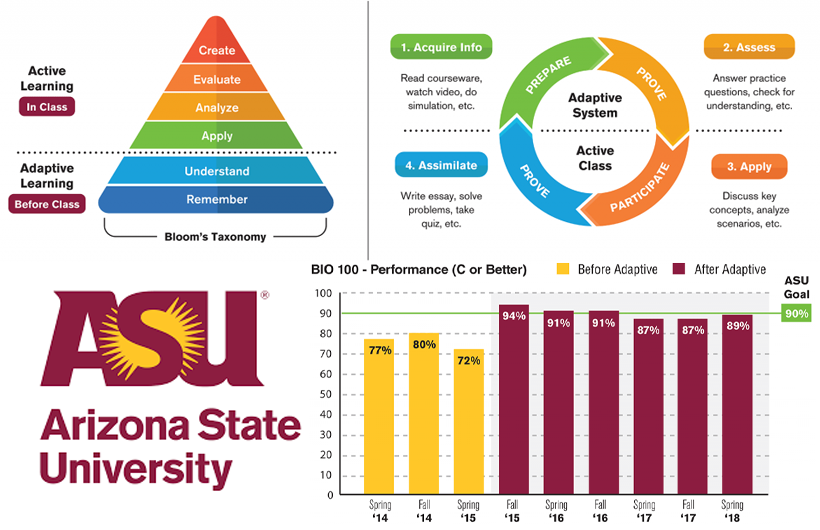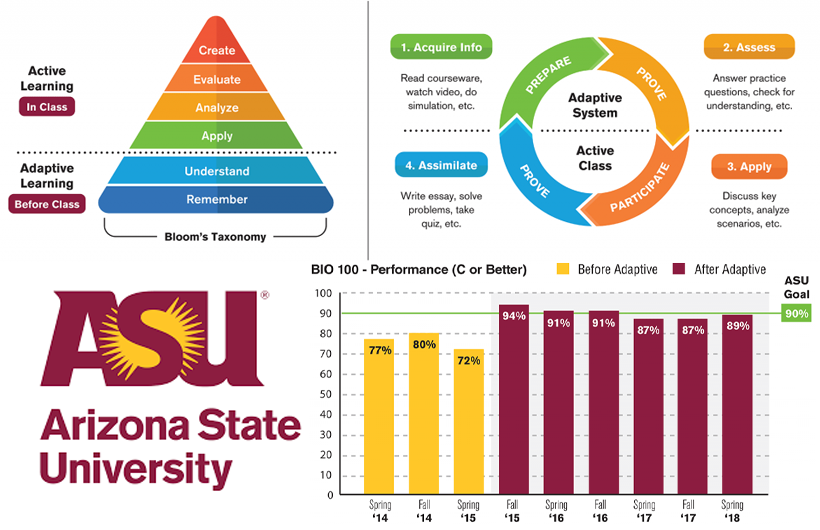 IBL News | New York
Arizona State University (ASU) announced last week that it has developed the world's first adaptive-learning biology degree, adjusting to its students' needs in real-time.
"We are moving away from mass production to mass personalization," said Dale Johnson, director of adaptive-learning initiatives with EdPlus at ASU. "We used to teach everyone the same thing at the same time. Now, we're connecting the right student to the right lesson. We are changing the structure of higher education from static to dynamic," he added.
The four-year degree in Biological Sciences is built in a new adaptive-learning platform called BioSpine. The technology was co-created between ASU and a Scottish company called CogBooks.
"With the support, we are creating through adaptive learning, as well as true assessments that measure the range of student learning, students will receive support and direction when course material is especially challenging," said Joshua Caulkins, assistant director of undergraduate programs with ASU.
The degree program uses the BioSpine adaptive-learning courseware rather than textbooks.
Faculty members link learning activities to the platform, which then allows students to progress through more challenging coursework when they are ready, or step back and get support in relearning material from a previous course or chapter.
ASU believes a large lecture hall doesn't engage students in science classrooms, nor is it effective in producing an exceptional performance in exams.
"Key BioSpine features include aligning the curriculum, integrating content, shifting faculty roles from lecturers to leaders and empowering faculty to see when a student needs intervention," said ASU.
Students have responded enthusiastically to the change, and even some faculty members have received an ovation from learners at the end of courses.