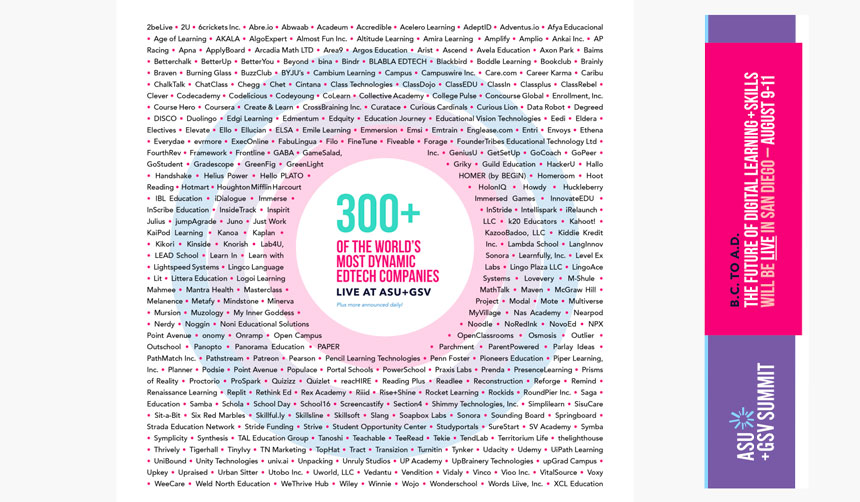 IBL News | New York
ASU+GSV published this month a list of the world's 300 most dynamic EdTech companies.
Those innovators will be recognized during the ASU+GSV Summit conference, which will take place this August 9-11 in San Diego.
The event will be the most important gathering of entrepreneurs and investors after the Coronavirus pandemic. In addition, it will be the first in-person event. In the last edition, the summit attracted over 5,500 attendees.
The Covid's impact ushered a new era in education, from B.C. to A.D. — Before Coronavirus to After Disease, as ASU-GSV described it.
Global venture capital investments in education technology grew more than 170%, to $13.3 billion. Year-to-date in 2021, the number is around $5 billion. Globally, education is a $7 Trillion sector.
The 300 mentioned companies — IBL Education, parent of this news service, among them — are the most transformative growth organizations in digital learning, according to ASU-GSV.
Many of the platforms of those companies have been able to aid in transitioning classrooms online, maintaining access to educational resources and opportunities, and up-skilling and re-skilling workers.
Deborah Quazzo, Managing Partner of GSV Ventures and Co-founder of the ASU+GSV Summit — now in its 12th year — said in a recent podcast interview that the education industry had entered a renaissance.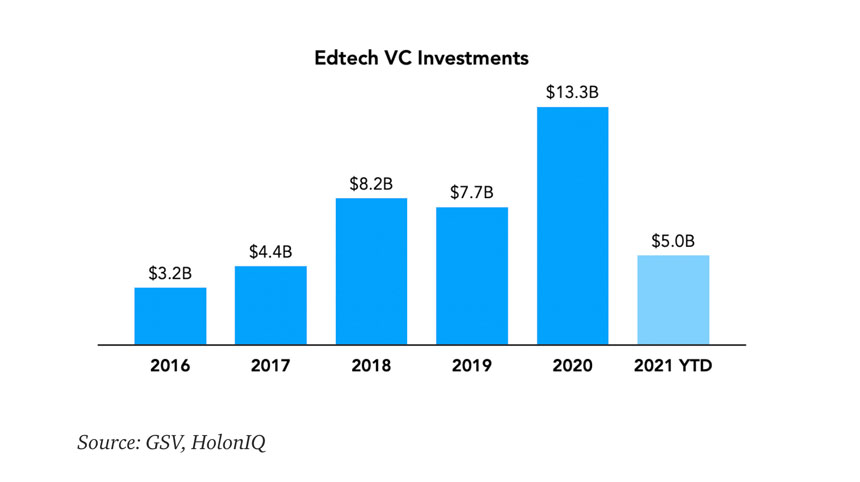 • Resource:
GSV Edtech 150 — the Most Transformational Growth Companies in Digital Learning