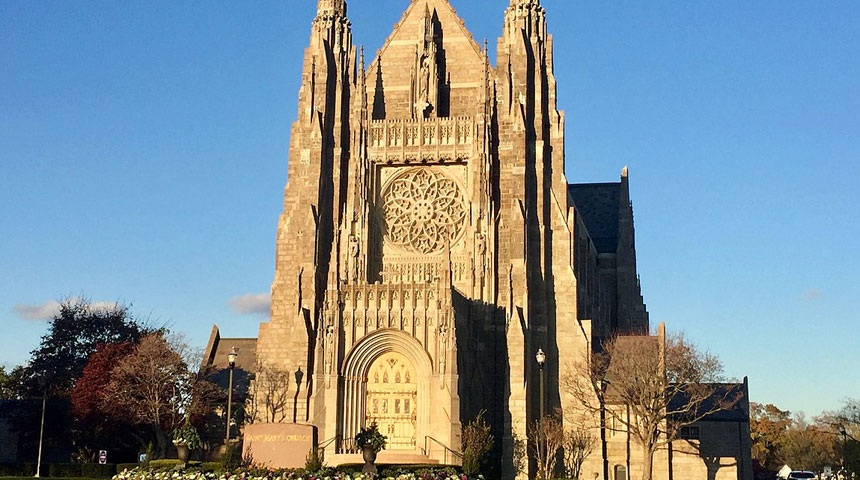 IBL News | New York
Arizona State University (ASU) started this month to offer a renewed version of a custom-certified program that teaches church leaders skills and techniques "for a new way forward" in marketing, communications, and volunteer management.
This program, named Best Skills Best Churches is designed to provide tools to handle a decline in attendance, especially after the COVID-19 pandemic. It is offered through the Nonprofit Management Institute at the Arizona State University's Lodestar Center for Nonprofit Innovation and Philanthropy.
There are six courses, with practice-oriented experiences, teaching clergy and lay leaders how to communicate, deal with finances, and market their spiritual communities.
Volunteers in Service: managing the most valuable assets. Tools for developing job descriptions, recruiting/hiring, orienting, training, and evaluating and coaching the performance of employees, and volunteers. Special emphasis on communication, motivation, and recognizing volunteer and employee efforts including appreciation and celebration.
Legal Aspects of Nonprofit Governance. Understanding the roles of board members and the role of strategic planning in governance will also be discussed.
Effective Internal and External Communications and Handling Conflict to effectively manage staff, volunteers, and congregants, and achieve financial stability.
Marketing and Community Presence Role. How to develop a brand and marketing concepts that offer an inviting message to the community and appeal to non-attending people. How to better use new technologies and practical insights on using tools such as websites, blogs, Facebook, etc., to create a message that will resonate.
Financial Management for Effective Service. Accounting practices for nonprofits, ethical and legal/tax issues, budgeting, and how to read financial statements will be covered.
Fundraising Aspects of Stewardship and enhancing giving. Philanthropy and donor-centered fund development. How to create a plan that will result in effective fundraising strategies for staff and volunteers. How to raise enough funds to effectively cover the operating budget.
Best Skills Best Churches began in 2015 in response to a request from the Bishop of the Episcopal Diocese of Arizona, according to Robert Ashcraft, executive director of ASU's Lodestar Center and the Saguaro Professor of Civic Enterprise in the School of Community Resources and Development at ASU.
This Episcopalian Bishop said that these skills are not taught in seminary. "Clergy found out that they're running a nonprofit at a parish level. They have a building, a congregation, and volunteers and they have to raise revenue," he explained.
"It's not enough to want things to be better. There has to be a strategy behind it, and these courses gave me ways to effect change beyond just praying on it," said an expert who works as a corporate communications consultant. "You never age out of learning."