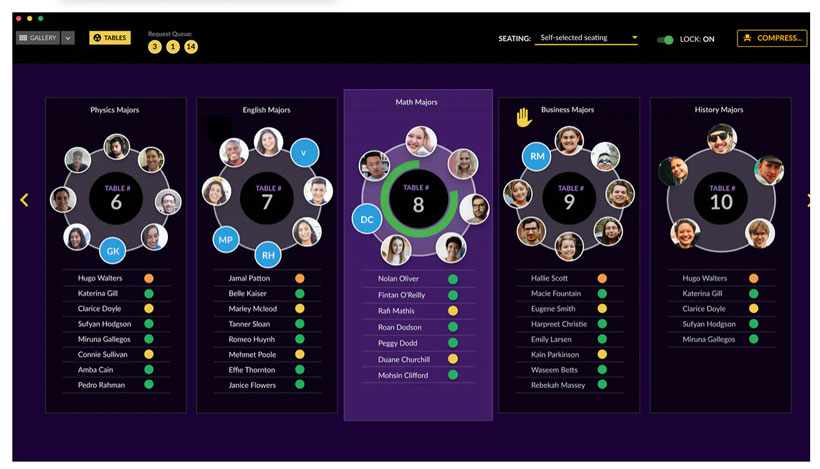 IBL News | New York
Coursera's Co-Founder and CEO of Insitro Daphne Koller and her husband, computer scientist Dan Avida launched this month Engageli, an online learning platform that tries to give an answer to Zoom video conferencing limitation for higher ed.
This Silicon Valley startup company started a few months ago, raised $14.5 million in seed funding. In addition to Koller and Avida, investors include RM, Emerge Education, Alex Balkanski–general partner at Benchmark Capital–Lip-Bu Tan–CEO of Cadence Design Systems–and Rob Cohen–former president of 2U.
The story is similar to ClassEDU, recently started by the co-founders of Blackboard with $16 million in funding. The two companies want to replicate the social feeling of being in a classroom while adding live data about student engagement on a browser-based tool. However, Engageli is designed from the ground up to work on any browser, and ClassEDU is built on top of Zoom. Engageli's users won't have to download an app to access class.
Engageli features students seated at different virtual tables, in groups of up to 10, assigned by instructors. Students can see, hear, and chat with one another, along with the teacher. But they cannot do so with students at other tables. Students raise their hands and are given permission to speak. A color-coded circle overlaid on each student indicates how engaged he or she is.
Instructors can add questions to any presentation slide and stream videos directly on the platform.
"For anyone who's used Zoom or Google Meet or Microsoft Teams, Engageli doesn't take long to learn," said Dan Avida, CEO of Engageli.
Engageli–which currently has 20 full-time staff–is now introducing the platform through a pilot program with a small set of universities considered to be early adopters. Pricing has not been disclosed yet.
I'm truly excited to go back to education with today's launch of Engageli, a truly immersive, digital learning platform that helps students learn and teachers teach online. We are hoping to make education accessible and successful for all students. https://t.co/VfsZCiS333

— Daphne Koller (@DaphneKoller) October 15, 2020