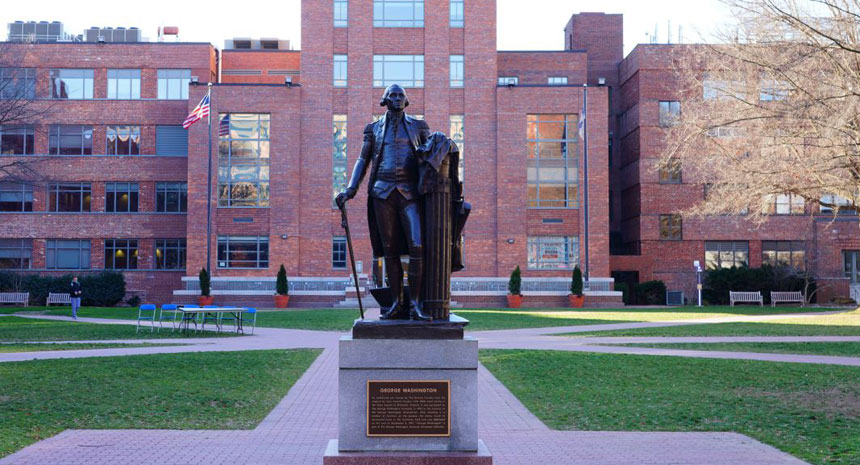 IBL News | New York
Should we start renaming universities?
The Washington Post proposed this in an op-ed, written by a senior at George Washington University, Caled Francois, proposing to rename the university  because "racism has always been a problem at GW."
Two proposed names to rename the university are Frederick Douglass and Sojourner Truth (abolitionists) as well as Malcolm X.
"At the university's founding in 1821, enrollment was restricted to White men. In 1954, then-university president Marvin employed numerous efforts to preserve segregation, arguing for a 'homogenous' group of White students." (…) "In 1987, Black students organized to demand more visibility in a predominantly Black city where Black students were outnumbered by huge majorities. Today, with Black enrollment at about 10 percent, Black students on campus continue to struggle for community. Despite alleged efforts by administration to enhance diversity, the admissions office continues to fail to ensure a student body with adequate minority representation."
"These problems are rooted in systemic racism, institutional inequality, and white supremacy"
This op-ed author demanded four items: "Decolonized university curriculum, increased Black enrollment, the renaming of the university and the selection of an African American President."
"An African American at the helm would reflect a new chapter in university politics. Such a decision would demonstrate the university's commitment to strength through diversity and serve as a reflection of the university's pledge to racial justice," he wrote, noting GW University has never had a Black president in its 200-year history.
In addition to renaming the university, the author insisted its main campus, Mount Vernon Campus, needs to be stripped of its name since it's named after Washington's former slave plantation. It was also suggested that the Winston Churchill Library "must go" as well as the school's moniker, mascot, and "Hail Thee George Washington" motto.
"The work of this university to uplift the ideals of universal humanism and break its ties with white supremacy and systemic racism must be done with effort, dedication, and painstaking excellence," he wrote.