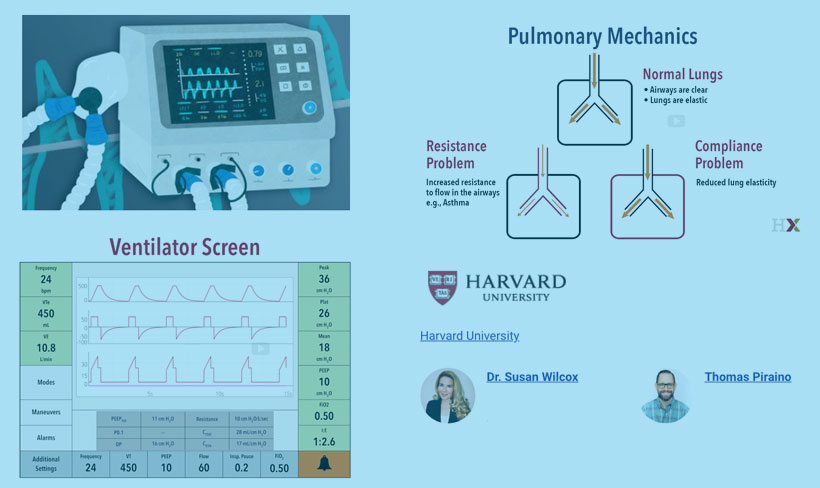 IBL News | New York
Harvard University and edX launched on Monday a free online course that addresses an urgent need for healthcare clinicians: understanding mechanical ventilation so they can assist in the operation and professionally treat Coronavirus patients.
The 2 to 5 hours open course "Mechanical Ventilation for COVID 19" will help prepare licensed non-ICU hospital professionals to assist in this subject during the COVID-19 pandemic.
As the number of patients requiring critical care continues to grow, medical professionals who do not normally work in an ICU setting are being reassigned to the ICU.
The course was developed in collaboration with the American Association for Respiratory Care, Dr. Susan Wilcox and Thomas Piraino.
Wilcox is the Division Chief, Critical Care at Massachusetts General Hospital (MGH) in Boston leading the team addressing the influx of COVID-19 patients, and Piraino is the Clinical Specialist for Mechanical Ventilation for the Centre of Excellence in Mechanical Ventilation at St. Michael's Hospital in Toronto.
Wilcox and Piraino wanted to create a resource that would help not only their teams but teams across the globe who are experiencing the same urgent challenge.
While the global shortage of ventilators remains a major issue, proper training is another challenge that hospitals will face, and this edX.org course aims to address that need.
"Bringing together Wilcox and Piraino's experience with edX and Harvard's expertise in delivering high-quality online courses that deliver practical knowledge that can be applied immediately, this course was rapidly developed and made available for medical professionals anywhere," explained edX on a press-release.
Update: Licensed medical professionals who complete the course and pass a quiz can claim up to three continuing education credit hours for no fee.