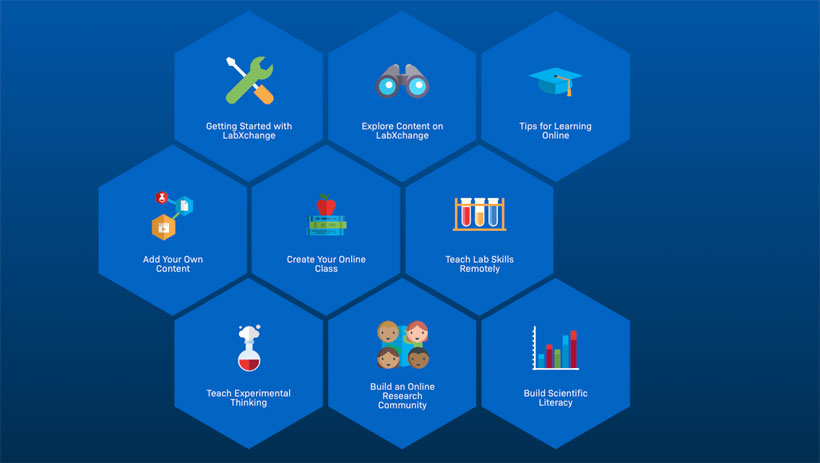 IBL News | New York
LabXchange.org, the Open edX-based platform created by Harvard University and Amgen Foundation, is providing a free tool for educators to create online and hybrid classes and pathways with science content.
The platform lets instructors select vetted content from Harvard, OpenStax, Khan Academy and other sources, remix it with private materials, build collaboration and share ideas with a small group of learners –with a maximum of 100 users.
"Due to economic and geographic limitations, millions of students worldwide lack opportunities to engage meaningfully in the scientific process, which has led to significant gaps in scientific literacy and in diversity across scientific fields," explained Robert Lue, Director at the platform.
LabXchange is essentially designed to support educators in creating customized learning experiences. The content-type offered on the LabXchange library includes video, text, image, simulation, assignment, pathway, narrative, assessment, and cluster. Some animations allow learners to learn by doing in the digital space.
Subject areas include Biological Sciences, Chemistry, Science & Society, Physics, Health Science, Global Health, Prepare For Careers, Prepare For College, Scientific Process, Online Learning, Professional Development, and Prepare for Graduate School.
An interesting pathway content available at the LabXchange platform is "Coronavirus: From Bats to Humans to Pandemic".
Soon, teachers will be able to track students' progress and individually contact learners.
LabXchange is here to support you with moving your science classes online. Our newest resource, Remote Learning with LabXchange, is a collection of guides, tutorials, and demos for a variety of teaching and learning needs. Always open, and always free. https://t.co/ifYRoBXhR7 pic.twitter.com/ARUZ9oUyXf

— LabXchange (@LabXchange) March 14, 2020
This video below explains the main features:
These two tutorials recently posted, shows how to create a class and a pathway at LabXchange.
• More stories about LabXchange at IBL News