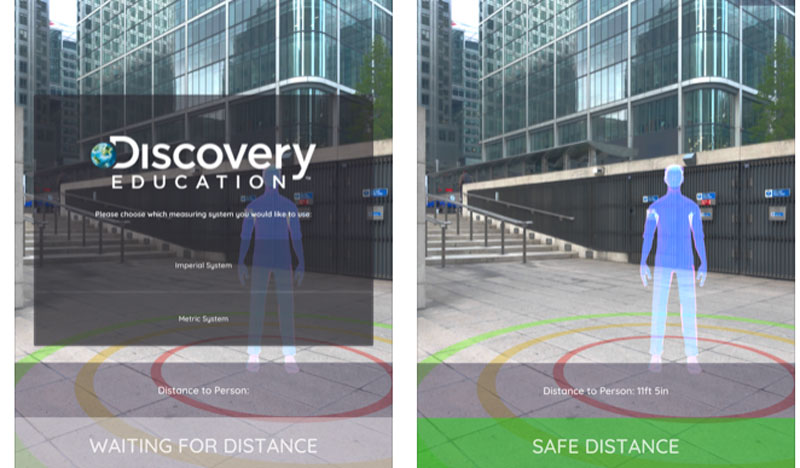 IBL News | New York
An app using augmented reality technology teaches the importance of social distancing during these times of a global pandemic.
Students experience what safe social distancing – 6ft or 2 meters away from other people– looks and feel like with a holographic person.
The "Social Distancing Trainer" is a free app that was produced by Discovery Education and Afterschool Alliance.
The app provides users "with an effective and cool way to see what social distancing looks like, all from the safety of their homes,"  Afterschool Alliance Executive Director, Jodi Grant, said in a press statement.
Once the app is installed, the user makes sure surroundings are clear, in order to move closer to or further away from the person.
The app is currently available in the Apple iOS Store. A Google Play version is expected shortly.