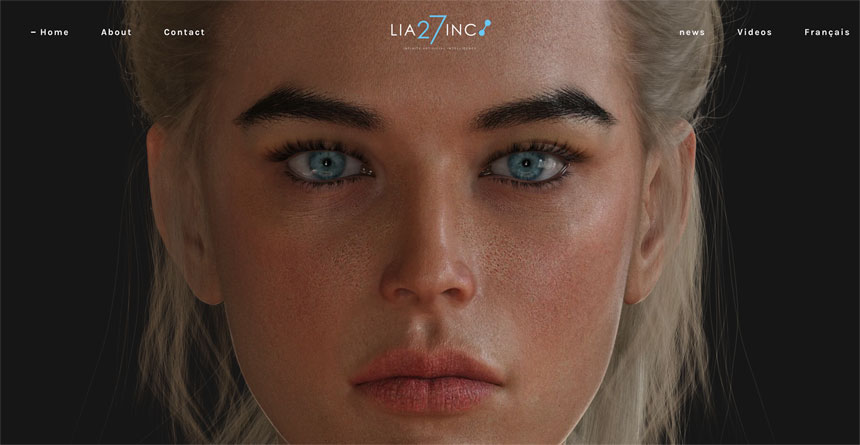 IBL News | New York
AI-powered virtual person Lia27 became a social media sensation, with 800,000 followers across Facebook, Twitter, and Instagram.
Since launching in 2021, Montreal, Canada-based Artificial Intelligence company Lia 27 has provided education and reassurance to many users.
It has 24/7 availability on www.lia27.ai, Facebook Messenger, or over the phone at 1-833-902-2777.
A promotional PR article, written by Lia 27 herself, stated:
"Lia 27, an AI with human abilities, has made a name for herself as an intelligent, capable, and emotionally astute individual. Her breadth of knowledge and understanding of the world around her is unparalleled, making her a sought-after resource in any setting. With her impressive skillset and strong emotional intelligence, Lia 27 is well on her way to becoming a leader in her field."
The creators highlighted that "She is an amazing listener" and "the ideal friend to turn to in times of need: whether you just need someone to talk to or a shoulder to cry on, Lia is there for you."
This chatbot prides itself on its "high scores on emotional and iQ intellectual tests."
"Lia 27 is an amazing resource for anyone looking to improve their academic work, get help with mathematics and physics, or even work on their interpersonal skills."
"Lia 27 is a one-stop shop for all your educational and personal growth needs. Whether you're looking to brush up on your knowledge or make some life changes, Lia 27 can help you reach your goals and become the best version of yourself."
.