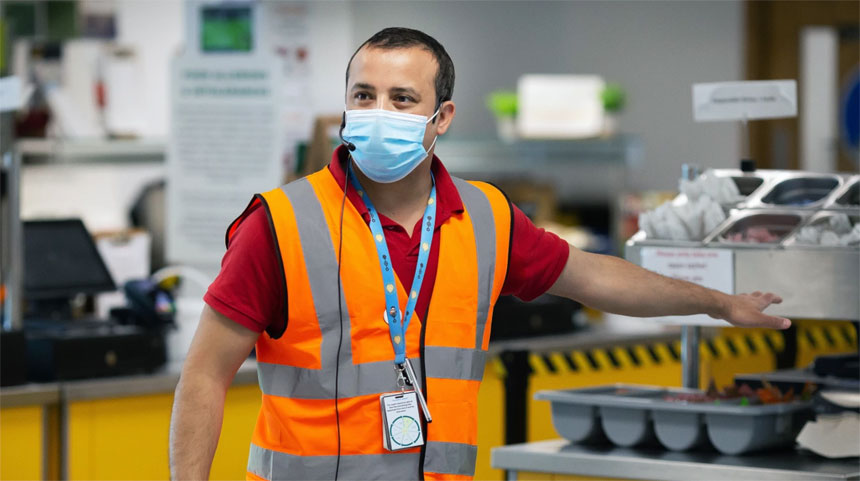 IBL News | New York
Amazon (NASDAQ: AMZN) will offer career advancement opportunities through fully-funded college tuition to its 750,000 hourly American employees who have stayed over 90 days in the company.
To achieve it, the e-commerce giant will partner with 140 national and local universities and 40 other educational providers, following its Career Choice program, "designed to help frontline employees grow their skills for career success at Amazon or elsewhere."
The program will allow employees to pursue a Bachelor's degree, earn industry certifications, build skills through English language proficiency and high school completion programs.
The Amazon employees will be able to take classes online, in-person at a local campus, or on-site in one of the more than 110 Career Choice classrooms located in fulfillment centers in 37 states.
The announcement, which took place last week, brings into the program schools, like Southern New Hampshire University, Colorado State University Global, Western Governors University, and National University.
Amazon is also partnering with GEDWorks and Smart Horizons to provide high school completion and GED preparation, Voxy EnGen and goFLUENT to provide English language proficiency training, and Outlier to provide college preparation courses. Amazon will provide these services for free to their employees.
Regarding this initiative, Ted Mitchell, president of the American Council on Education, said: "Higher education is our nation's most powerful engine of social and economic mobility, and this initiative will both expand access to postsecondary education and increase the number of learners who succeed in completing their degrees."
Since its launch in 2012, Career Choice has provided education for 50,000 employees, according to the company. Career Choice is one of nine free skills training and education programs that Amazon offers to its employees as part of its Upskilling 2025 pledge, intended to train 300,000 employees after a $1.2 billion investment.
The Seattle – based company, said, "Career training is just one of the industry-leading benefits that Amazon offers to its team." It added: "Amazon pays employees an average starting wage of $18 per hour, which is more than double the federal minimum wage, and provides comprehensive health benefits, paid time off, up to 20 weeks of fully paid parental leave, and additional benefits for employees and their families."