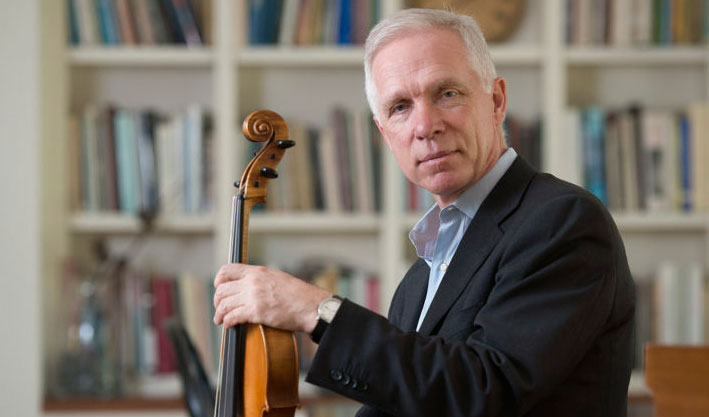 John G. Paul | IBL News
Stanford University has launched this spring a new online, free course on Beethoven, his music and development as a composer.
The class, led by music historian Stephen Hinton, is designed for any level of musical literacy, with the aim of enhancing people's understanding of Beethoven's music through the study of his string quartets –a genre of music involving two violins, a viola, and a cello. It features performances by and discussions with the St. Lawrence String Quartet, Stanford's ensemble-in-residence.
"His last five string quartets are widely considered to be the pinnacle of Western art music," said Professor Stephen Hinton.
Defining the String Quartet II: Beethoven, a seven-week course, now open for enrollment, has attracted nearly 800 participants so far. Many of them share their interpretation and experience with Beethoven's music in the course's online forums. Students who successfully complete the full course can receive a statement of accomplishment that reflects their level of participation and achievement. After June 11, the class will reopen on a self-paced modality.
This course –which is included on Stanford Online's Open edX-based platform– is a sequel to Stanford's first free online course on classical music appreciation, called Defining the String Quartet: Haydn, that launched in 2016.