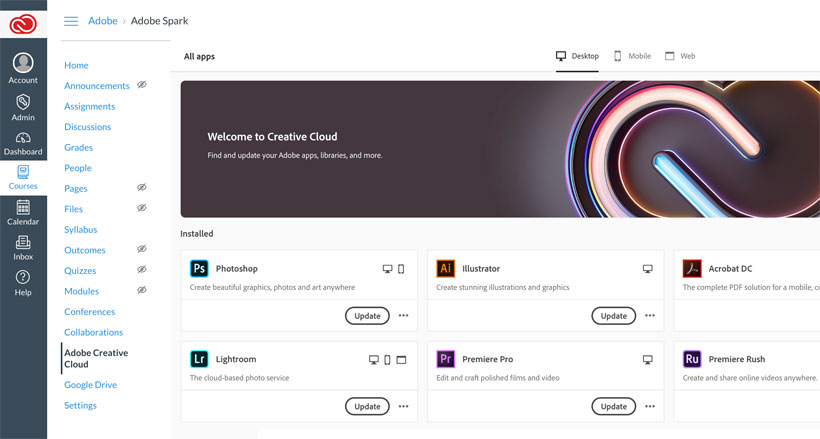 IBL News | New York
The Canvas LMS dashboard will include the Adobe Creative Cloud offering, allowing students and educators to use tools like Photoshop, Spark and Illustrator, IBL News learned.
These technologies are used to work with photographs, illustrations, infographics, layouts, animations, videos, presentations, posters, web and mobile experiences.
Instructure, the company behind Canvas LMS, and Adobe plan to make the announcement this week.
"As educators bring Creative Cloud and Spark into the classroom via Canvas they can build their students' digital literacy as well as the essential 'soft skills' the modern workplace demands, including creativity, storytelling, collaboration, and presentation skills," said Tara Gunther, Vice President of Partnerships at Instructure.
Adobe Creative Cloud and Spark will be integrated on the LMS via Canvas API and LTI 1.3.
These images depict how the Adobe – Canvas integration will look like: