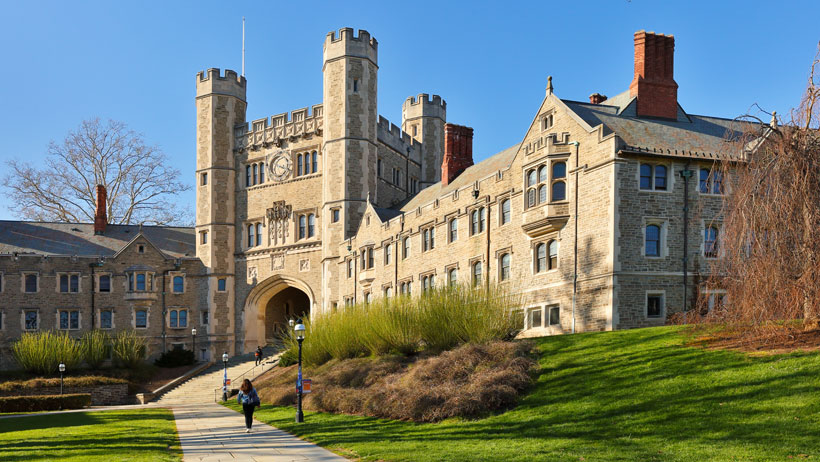 Mikel Amigot, IBL News | New York
Princeton, Berkeley, Rice, Fordham, Yeshiva, Hofstra, and Sacred Heart universities joined Columbia and Barnard College this Monday on the announcement that they were suspending in-person classes and teaching remotely, in order to head off the spread of the coronavirus.
The city of Scarsdale in New York also announced it was closing its public schools for the week after a teacher tested positive for the virus.
Last week, the universities of Washington, Seattle, and Stanford shifted entirely to virtual courses.
With New York under a declared state of emergency and with over 100 people testing positive, Yeshiva University in Manhattan and Hofstra University in Long Island communicated that classes were canceled for the week.
A student and two faculty members at Yeshiva tested positive for the virus last week, and Hofstra said that a student had started showing symptoms after attending a conference; that test result is pending. Columbia said a university community member was quarantined for exposure to the new coronavirus.
Meanwhile, Princeton University said in a statement that new policies would be in place through Sunday, April 5.
"While much remains unknown about COVID-19's epidemiology and impact, our medical advisers tell us that we should proceed on the assumption that the virus will spread more broadly and eventually reach our campus," wrote Chris Eisgruber, President of Princeton University.
In Houston, Rice University canceled in-person classes for the rest of the week after staff member tested positive for the virus. It also banned meetings of more than 100 people until May.
The University of California, Berkeley, became the fourth major U.S. university to suspend classes for an extended period of time due to concerns over COVID-19.
Chancellor Carol Christ said in a message that the school will move all lecture courses and seminars to Zoom and other online tools starting today Tuesday and through spring break, which ends March 29. Courses that have to meet in person—such as labs, performing arts and physical education classes—will continue to meet as scheduled.
Also yesterday, the American Council on Education called off its annual conference, originally scheduled for March 14 to 16 in San Diego, Calif0rnia.
The coronavirus outbreak that originated in Wuhan, Chine, has killed so far over 4,000 people and infected more than 114,000. At least 875 people have died outside mainland China. The United States has reported over 700 cases and 26 deaths: 22 in Washington state, two in Florida, and two in California.
The World Health Organization considers the outbreak an international public health emergency.
• Johns Hopkins University's dashboard tracking the disease in real-time