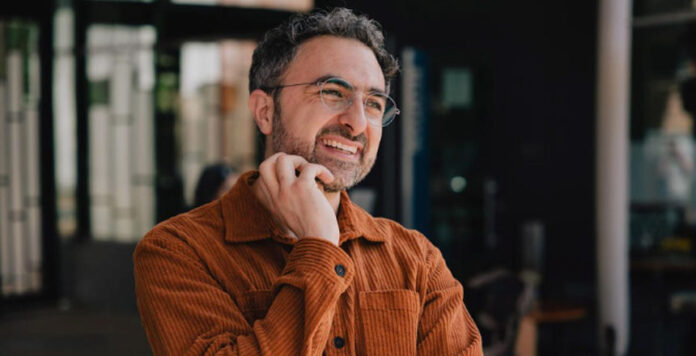 IBL News | New York
Palo Alto-based startup Inflection AI, run by Ex-DeepMind leaders, is launching a conversational chatbot named PI (for "personal intelligence") that plays the active listener role and acts in a more personal way over back-and-forth dialog.
"It's really a new class of AI — it's distinct in the sense that a personal AI is one that really works for you as the individual,"  said Mustafa Suleyman, CEO of Inflection AI, [in the picture below].
"Pi will help you organize your schedule, prep for meetings, and learn new skills," he added. "It's AI that is singularly aligned to your interests, that's really yours."
Built on one of Inflection's in-house large language models, Pi is designed to speak casually as if conversing with an attentive friend while giving fact-based answers. Its company Inflection AI has raised $225 million to date.
The market is now being flooded with all kinds of bots, with the industry shipping new models and products in an accelerated way.
Last week, Suleyman's former colleague at Google, AI "godfather" Geoffrey Hinton, announced he quit his job at Google to be able to speak more freely about AI's dangers. "Look at how it was five years ago and how it is now," Hinton told The New York Times. "Take the difference and propagate it forward. That's scary."
Suleyman's previous company, DeepMind, was acquired by Google in 2014 to form the backbone of much of the company's AI research — and the industry's — ever since.
Structured as a public benefit corporation, Inflection employs about 30 people today, with Hoffman spending about one day per week with the company, according to Suleyman.
Inflection plans to offer Pi for free for now, with no token restrictions. Like OpenAI, Inflection uses Microsoft Azure for its cloud infrastructure.
"Through 10 or 20 such exchanges, Pi can tease out what a user really wants to know, or is hoping to talk through, more like a sounding board than a repackaged Wikipedia answer," Suleyman said to Forbes.
Unlike other chatbots, Pi remembers a hundred turns of conversation with logged-in users across platforms, including WhatsApp, SMS messages, Facebook messages, and Instagram.
It also detects when users appear to be agitated or frustrated, and tweak its tone of responses, Suleyman said.