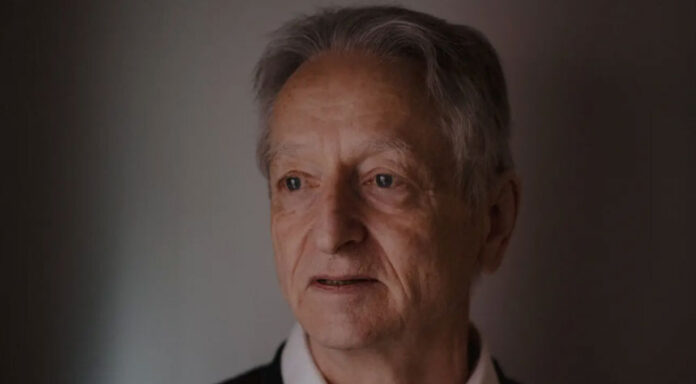 IBL News | New York
Discussing the impacts of artificial intelligence, Steve Wozniak, Apple's co-founder said on CNN that he was not concerned. [See video below]
"I am confident AI will be used by bad actors, and yes it will cause real damage," Microsoft Corp. Chief Economist Michael Schwarz said during a World Economic Forum panel in Geneva on Wednesday.
"It can do a lot damage in the hands of spammers with elections and so on," he added.
His statements came one day after the "Godfather of AI", Dr. Geoffrey Hinton [in the picture], quit Google after warning of the dangers of AI ahead, as The New York Times reported.
Dr. Geoffrey Hinton, an artificial intelligence pioneer, announced he was regretting his life's work and was leaving Google, where he has worked for more than a decade so that he freely shares his concern that artificial intelligence could cause the world serious harm.
On Monday he joined a growing number of critics who say those companies are racing toward danger with their aggressive campaign to create products based on generative artificial intelligence, the technology that powers popular chatbots like ChatGPT.
"I console myself with the normal excuse: If I hadn't done it, somebody else would have," Dr. Hinton said to The New York Times.
"Dr. Hinton's journey from A.I. groundbreaker to doomsayer marks a remarkable moment for the technology industry at perhaps its most important inflection point in decades," wrote the paper.
Many industry insiders say Generative A.I. can already be a tool for misinformation, soon, it could be a risk to jobs, and somewhere down the line, it could be a risk to humanity.
"It is hard to see how you can prevent the bad actors from using it for bad things," Dr. Hinton said.
Google spent $44 million to acquire a company started by Dr. Hinton and his two students. And their system led to the creation of increasingly powerful technologies, including new chatbots like ChatGPT and Google Bard.
In 2018, Dr. Hinton and two other longtime collaborators received the Turing Award, often called "the Nobel Prize of computing," for their work on neural networks.
Dr. Hinton believes that the race between Google and Microsoft and others will escalate into a global race that will not stop without some sort of global regulation.
"The best hope is for the world's leading scientists to collaborate on ways of controlling the technology."
40 seconds to understand why the human species might go extinct and why if we race towards AGI, everyone will lose, by @geoffreyhinton pic.twitter.com/eoQ92WHj3B

— Siméon (@Simeon_Cps) May 3, 2023