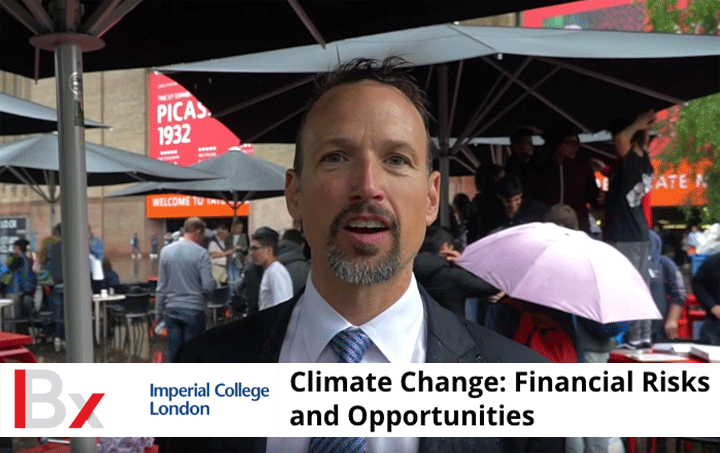 Global warming is changing the landscape for investing. Because of it, investors are facing serious risks and opportunities. What do investment industry leaders and scientific researchers say about it?
To answer these questions, Imperial College London has issued a free 4-week / 20-hour, self-paced course on edX.org, intended for professionals working in financial markets, titled "Climate Change: Financial Risks and Opportunities".
The course is taught by Dr. Charles Donovan, Director of the Centre for Climate Finance and Investment of Imperial College Business School. "As global warming becomes a more urgent challenge for countries around the world, there's a growing need for investment managers to understand the investment implications of climate change," explained Dr. Donovan.
Participants will learn about emerging trends in climate-resilient investing and gain insights into potential winners and losers in the ongoing energy transition. The course is taught via curated reading materials, video lectures from Imperial academics and practitioner interviews, and interactive exercises.
"The dramatic fall in costs of solar and wind power in recent years is unleashing a wave of innovation in the global power sector.  While much of the discussion about climate change focus on risks, the investment opportunities of a low-carbon energy shift are massive – if investors know how to seize them," said David Scaysbrook, Managing Partner of Quinbrook Infrastructure Partners.
The course addresses an important knowledge gap within firms who are struggling to respond to recommendations of the Financial Stability Board's Task Force on Climate-Related Financial Disclosures (TCFD), which asks companies to disclose the climate risks they currently face.