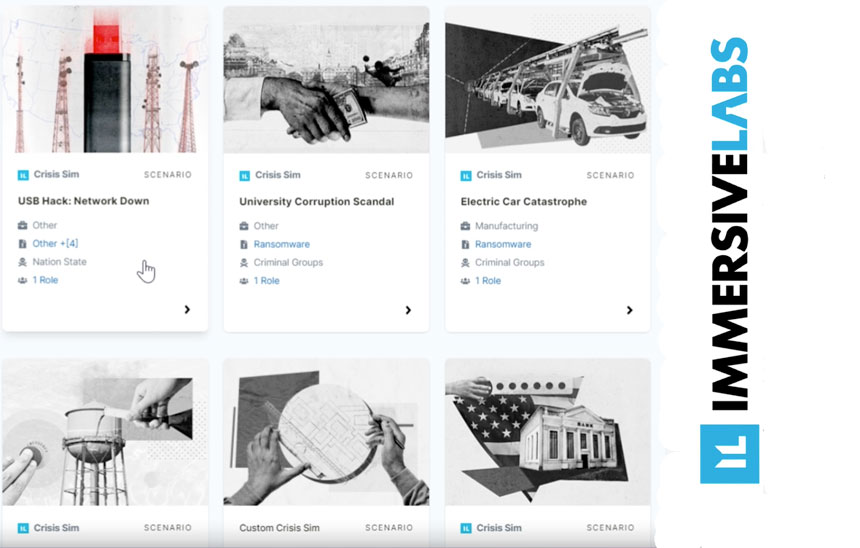 IBL News | New York
The U.K. – based cybersecurity training platform Immersive Labs announced yesterday it had raised $66 million, which adds to another round of $75 million in Series C funding that closed last June. Ten Eleven Ventures led the latest raise. Existing investors — high-profile names such as Goldman Sachs Asset Management, Summit Partners, Insight Partners, Menlo Ventures, and Citi Ventures — participated in the round.
Through its Cyber Workforce Resilience platform, Immersive Labs teaches cybersecurity skills to employees in a gamified way through simulations and hands-on cybersecurity labs. This way, it evaluates individual and team capabilities, from executive decision-making to hands-on cyber defense teams.
The company claims to serve customers such as Citi, Goldman Sachs, HSBC, Pfizer, Daimler, Humana, Atos, and the U.K. National Health Service.
"Our customers rely on us because we offer a trusted and effective approach to upskilling and measuring team and individual cyber defense capabilities," said James Hadley, CEO at Immersive Labs.
"As we see more focus on proving cyber resilience across public and private sectors, Immersive Labs stands to play a key role in the future of cybersecurity," said David Palmer, General Partner, Ten Eleven Ventures.
Immersive Labs originated from a cyber accelerator in London. The founder James Hadley was a former GCHQ security researcher and trainer who realized ordinary employees needed a better way to learn cybersecurity as they were the weakest links in most organizations.