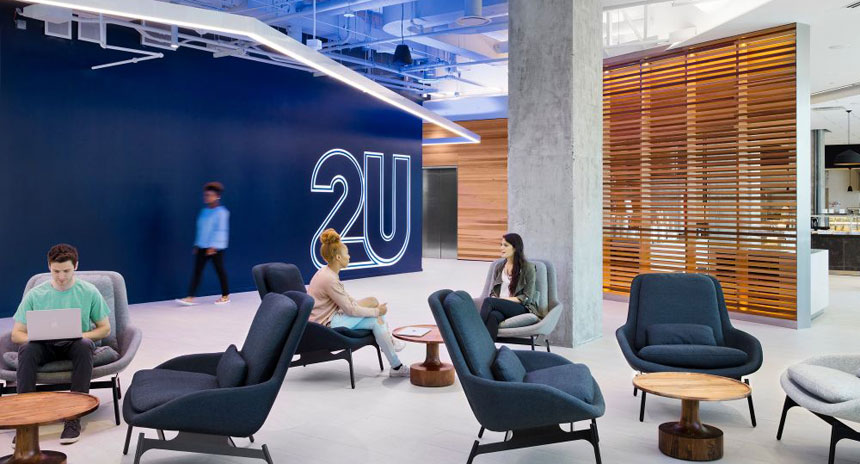 IBL News | New York

2U, Inc. (Nasdaq: TWOU), which owns edX.org, reported flat revenue of $232.2 million in the third quarter of 2022, compared to the same period last year. Total revenue included $9.3 million from legacy edX offerings.
Meanwhile, the net loss more than doubled, from $60.4 million in the third quarter of 2021 to $121.6 million in the same quarter of 2022.
Costs and expenses for the third quarter totaled $336.5 million, a 22% increase from $275.9 million in the third quarter of 2021. So far this year, 2U has spent $29.2 million on restructuring costs, including layoffs and a reduction of personnel expenses by 20%.
These results showed that the edX acquisition in the summer of 2021 didn't cause much impact on revenue.
2U Co-Founder and CEO Christopher "Chip" Paucek said that the company is strengthening its bottom line and "supercharging our ability to match millions of learners."

Per business areas, another piece of interesting data was that 2U's Degree Program segment decreased by 7% to $137.2 million while Alternative Credential Segment grew by 12% to $95 million.
Christopher "Chip" Paucek's strategy is based on transitioning to "a platform company under the edX platform." "We realigned our organization around a single platform, streamlined our cost structure, and implemented a new, more efficient marketing framework," he added.
Paul Lalljie, 2U's Chief Financial Officer, said that "we are increasing our adjusted EBITDA outlook for 2022 and remain committed to delivering further profitability improvements and positive free cash flow in 2023."
• IBL News, November 1, 2022: 2U Launches New Boot Camps Under the edX Brand, Retiring the Trilogy Name