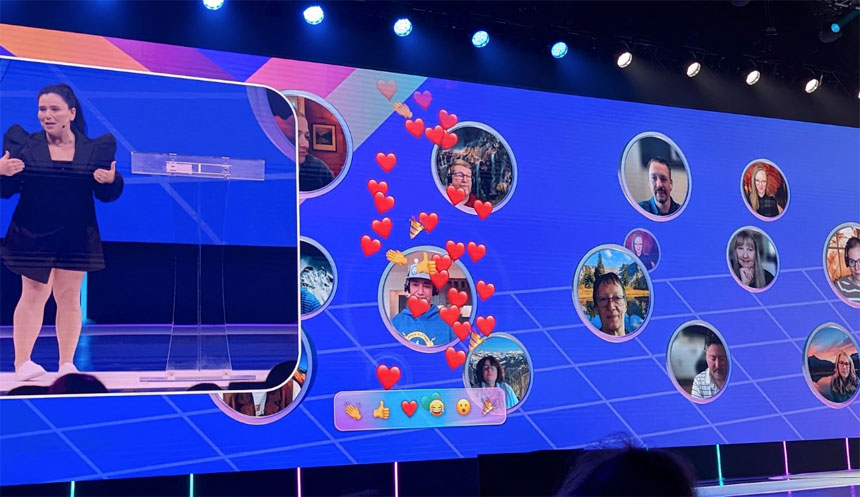 IBL News | New York
Zoom Video Communications, Inc. (NASDAQ: ZM) unveiled this week new products and services during its annual event, Zoomtopia 2022, among them video conferencing on Tesla vehicles.
The San Jose-California-based company announced, without saying exactly when, that "Zoom will come standard on all new Tesla models soon."
Tesla has continued to add features to its infotainment system for drivers or passengers while sitting parked. Now Tesla's vehicles can stream Netflix and YouTube through its large touchscreen displays, has karaoke, and offers a host of video games.
During its conference, Zoom also announced a beta release of email and calendar software and a partnership with AMC Theatres to launch Zoom Rooms next year. This Zoom Rooms product will let companies broadcast Zoom meetings in movie theaters.
Other innovations included conversational AI features in Contact Center.
🎥 WATCH: #Zoomtopia is live!

New products, innovations, and happy surprises. Tune into the keynote with @ericsyuan now! 🎉 https://t.co/2TbZ73scBR

— Zoom (@Zoom) November 8, 2022
"The developer platform offers even more, so that you, as developers, can use our core technology to build for your own use cases and connect to your customers." – @bittelson, Chief Technology Officer

The #Zoomtopia Developer Summit has started! https://t.co/Esfg6E3H2L pic.twitter.com/Dl4CRi8aqV

— Zoom (@Zoom) November 9, 2022
Working at home, but missing office convos? Connect in Zoom Spots.

It's a virtual workspace, a water cooler, the together spot for when you're not physically together. #Zoomtopia https://t.co/i6gASDomIW pic.twitter.com/cRYUOrYnwf

— Zoom (@Zoom) November 8, 2022