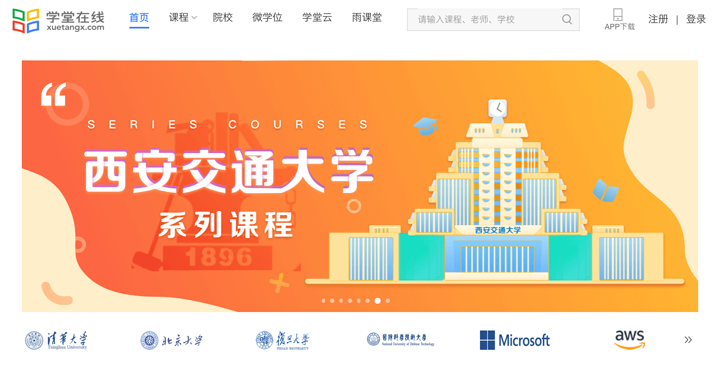 XuetangX, China's first MOOC-platform, has reached 16 million users –sources told IBL News. The exact number is 16.3 million learners. Last year XuetangX, which is based on the Open edX codebase, reported an audience of 14 million.
This number puts this platform in the third position, right after Coursera (37 million) and edX.org (18 million).
Founded in October 2013 by Tsinghua University, XuetangX has over 1900 quality courses from Tsinghua University, Peking University, Fudan University, MIT, Stanford University, Berkeley and other first-class universities, covering 13 subjects.
Additionally, XuetangX hosts innovative initiatives, such as:
AI Xuetang, a personalized learning platform for K-12 education. It works as a channel, research exchange, and application of the Ministry of Education's Online Research Center.It includes online assessments, micro-degrees, and question banks. "It helps local primary schools to complete continuous innovation inside and outside the classroom, and give children the best learning experience," explains the organization.
AP courses at Moocap.org.cn and XuetangX, with over 300 high school members, and over 400,000 enrolled learners. Intended for middle school students, there are 10 free, four-week courses, mostly covering STEM subjects (Calculus, Linear Algebra, Probability Theory, Physics, Chemistry, Biology, and others). Their credit is accepted by many universities and colleges, including Tsinghua University, Xi'an Jiaotong University, Renmin University of China and Central China Normal University.
Micro-Degrees. Jointly developed by XuetangX and Chinese universities. Main courses are IBA, AI, IoT, Network security, Big Data, Accounting, UI design, Radio and Television Editor, Internet Education, Internet Finance, and Cross-Border e-commerce.
Rain Classroom, an app designed to be used in a blended learning model, with 7 million users. This free tool allows students to interact with their teachers in class and out of class using their smartphones.
XuetangX Cloud, a teaching platform to use on campus, and connected to Rain Classroom.
AI virtual teacher Xiaomu. "As soon as students start a course, Xiaomu predicts where they each have problems and answers their questions in the form of text, pictures, videos, etc. Students can always ask him more until they fully understand the concept. In talking to Xiaomu, they avoid occupying the teacher's time." (…) "When users are watching videos, Xiaomu actively asks students related knowledge questions to help them learn how to deal with error-prone and confusing content." (…) "He will constantly monitor students' progress and provide advice and encouragement at different stages. Even after a user finishes a course, Xiaomu will design and recommend other courses according to the user's preferences in order to help individual students to learn effectively."
SIELE Test, a system that allows to electronically certify the degree of mastery of the Spanish language.