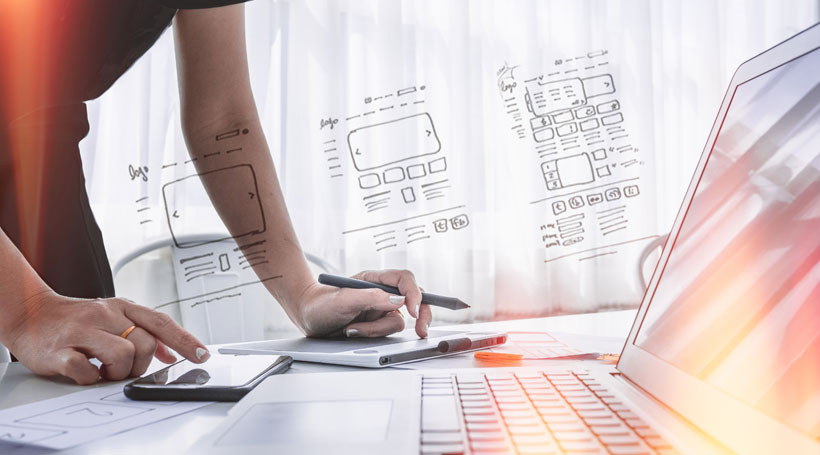 IBL News | New York
Today, creating memorable and effective user experiences adjusted to the target audience determines ultimately the success or failure of any web enterprise.
Consumers have millions of products to choose from. What separates the excellent from the mediocre comes down from the user experience.
The UX (user experience) design process starts by understanding the psychology of the user. It needs to effectively address the user's desire to find the information quickly and convince him or her to come back.
The UI (user interface) layout should be designed to engage the audience, identifying the type of actions the user will take, whether it's requesting more information, signing up for a service, or purchasing a product.
That's when visuals, blocks of content, intuitive navigation, logical structure, call to action buttons, and other interactions will all come together.
UX and UI designers will start by keeping sight of businesses' branding, marketing goals, and corporate strategy. They then put themselves in the user's shoes, anticipating their motivators and turn-offs. Instead of making assumptions, by conducting user testing, surveys, and research on how people interact, it removes the guesswork and provides a starting point.
Consider also that consumer habits change. A website that left people satisfied two years ago, may now be less effective. It's interesting to check the latest trends in web design.
Tools like FlowMapp, Stormboard, and Whimsical can help construct user flows, determining how a design needs to be structured to later building a wireframe and prototype. Lastly, usability testing is the final step before the project goes live.
The golden rule on UX, UI, and usability processes, is to keep users at the center.
• Resource: UX design process: a simple (but complete) guide
#UX research is instrumental in creating products that people use and love. Here are the 5 best practices to get the most out of your #UserResearch – https://t.co/AiJJvZEP2m.

— Udacity (@udacity) August 19, 2020