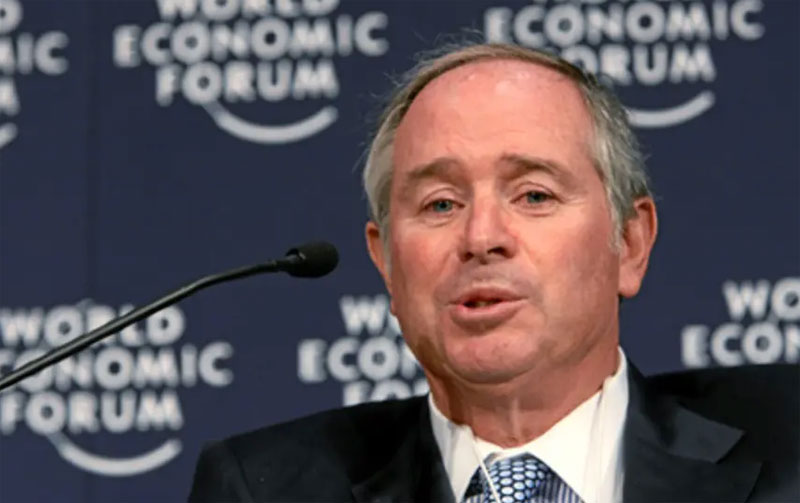 Marie I. Rose | IBL News, New York
The University of Oxford announced this week a £150 million ($191 million) investment in the way the institution teaches, researches, and shares the Humanities. Oxford has a nearly 1,000-year history of teaching the humanities.
This endeavor will come after a megagift of the same amount from Stephen A. Schwarzman, Jewish-American billionaire, philanthropist, and Chairman, CEO, and Co-Founder of Blackstone investment firm [in the picture].
This donation, the largest to Oxford in British history, will result in the creation of the Stephen A. Schwarzman Centre for the Humanities, which will be co-located in a newly-constructed building that will include a performing arts and exhibition center.
In addition, it will host the new Institute for Ethics in AI to explore crucial questions affecting the workplace and society. "If we don't get AI right, in all probability, we will have much higher levels of disruption from the technologies, which would include higher levels of unemployment," he said in an interview in The Wall Street Journal. "The number of displaced people could dramatically exceed the number of jobs created."
"For the first time in the University's history, Oxford's programs in English; history; linguistics, philology and phonetics; medieval and modern languages; music; philosophy; and theology and religion will be housed together with a new library in a space designed to encourage experiential learning and bold experimentation through cross-disciplinary and collaborative study," said an Oxford representative.
"The new Schwarzman Centre will open a vibrant cultural program to the public and will enable Oxford to remain at the forefront of both research and teaching while demonstrating the critical role the Humanities will play in helping human society navigate the technological changes of the 21st century," commented Professor Louise Richardson, Vice-Chancellor of the University of Oxford.
"For nearly 1,000 years, the study of the Humanities at Oxford has been core to western civilization and scholarship. We need to ensure that its insights and principles can be adapted to today's dynamic world," said Stephen A. Schwarzman.
In October 2018, Mr. Schwarzman, 72 years old, who is close to President Trump, announced a foundational $350 million gift to establish the MIT Schwarzman College of Computing. In 2015, Mr. Schwarzman donated $150 million to Yale University to establish a first-of-its-kind campus center in Yale's historic Commons building and has also gifted $50 million to the Inner-City Scholarship Fund, which provides tuition assistance to underprivileged children attending Catholic schools in the Archdiocese of New York. In 2013, he founded an international scholarship program, 'Schwarzman Scholars', at Tsinghua University in Beijing to educate future leaders about China. At over $575 million, the program is modeled on the Rhodes Scholarship and is the single largest philanthropic effort in China's history coming largely from international donors. In 2007, Mr. Schwarzman donated $100 million to the New York Public Library on whose board he serves.
With a personal wealth of $12 billion, he has served as an adjunct professor at the Yale School of Management and on the Harvard Business School Board of Dean's Advisors.